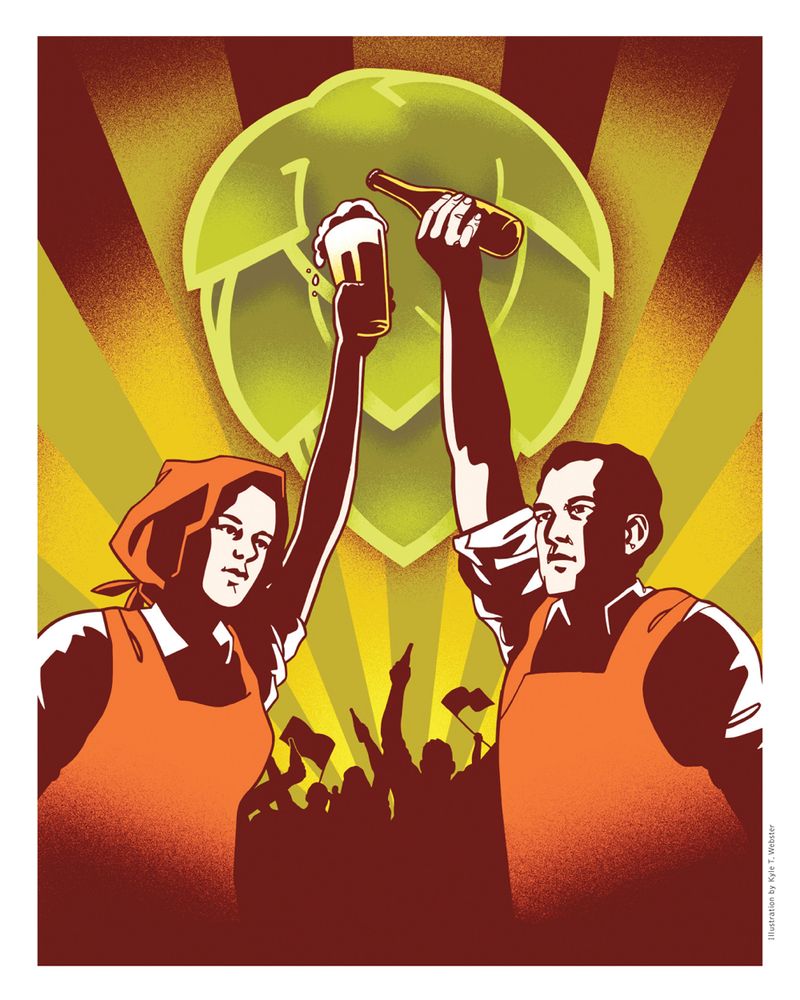 [Illustration by Kyle T. Webster | BA mag #27]

This is my very first article to ever be published. It was published in the Beer Advocate Magazine April Issue # 27. You can subscribe to BA and get a subscription of the Magazine or order special back issues of the mag.

Beer Advocate Magazine

This article was briefly mentioned during the Women In Beer Panel at the Craft Brewers Conference which I was on this year and is part of an on going discussion about women in the beer industry and how women and beer are perceived in general.

This article is more or less a manifesto, a proverbial "kick in the skirt" to those women who are not sure that the beer world is "safe" for them. A slap down to those who think the beer world is so "male dominated" yet sit on the sidelines and do nothing about it. Or worse yet perpetuate the perceived "male dominance" by forming women exclusive groups. Doing to the men what has been done to them for so many years. Bleh!

In the weeks to come as I get the audio from my panel discussion at the CBC, I will blog that panel discussion and add some more depth to my answers and the panel over all.
There is certainly a generational gap when it comes to these issues. The women who have had to forge their careers, and the women today who enter with the luxuries of a more female friendly environment. I don't mean or aim to piss all over those who have worked hard to be taken seriously. But I don't support the effort to make beer only about them or their issues either.

I am taking a stance now once and for all, no special treatments or marketing ploys for women when it comes to beer. The beer should be about the beer. Women and men alike will drink it if it is worth it's salt. Beware of the marketing angles that tell you women need special treatment, or special attention and care in order to drink more beer. Down with separating the houses, and trying to capitalize on women as though we were weak, stereotypical, and worst of all, predictable. Enjoy the reading. As always comments are appreciated.

Click the images to enlarge.