"What do you want for Christmas?" is a very dangerous question. When I was asked that question last year, I immediately went for an eas answer, a childhood dream answer. An ice cream maker.

Now that I can make ice cream when ever I want to, I do. I found an easy, but good recipe for Rocky Road ice cream.

I have yet to experiment with various recipes. This one was solid enough, though I am tempted to try the recipes that call for condensed milk. It sounds fattening and awesome.

Source: Serving-ice-cream.com


Rocky Road Ice Cream Recipe
Custard/Cream Style
Prep Time: 15 minutes
Chill Time: 1-2 hours
Ice Cream Maker Time: Approximately 25-30 minutes
Makes: 1 quart
Servings: Eight 1/2 cup servings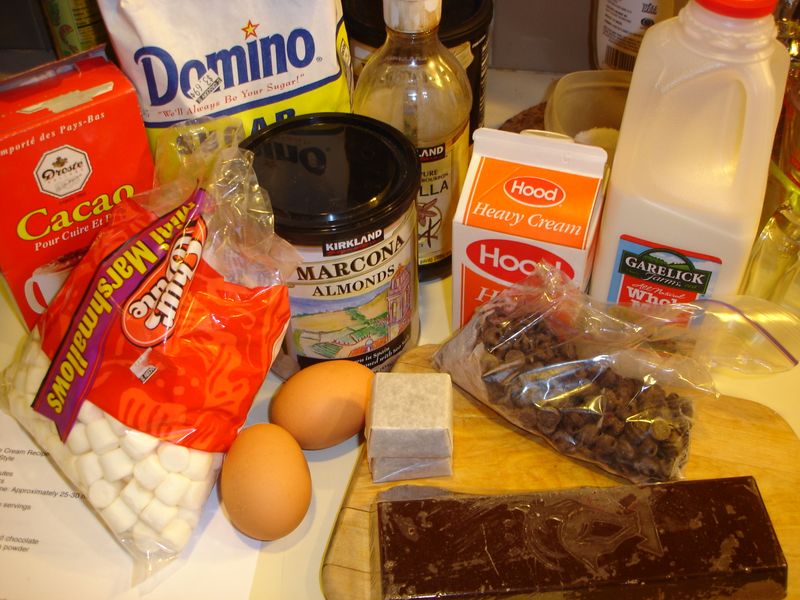 Ingredients:
2 oz (1/3 cup) unsweetened chocolate
1/3 cup unsweetened cocoa powder
1 1/2 cups milk
2 large eggs
1 cup granulated sugar
1 cup heavy cream
1 tsp vanilla extract
1/3 cup chopped pecans or almonds (I used Marcona Almonds)
1/4 cup chocolate chunks or chocolate chips
2/3 cup mini marshmallows
Directions: (For an ice cream machine.)
Melt chocolate in a double boiler.

Slowly add cocoa powder, stirring until smooth.
Side Note: I added a little bit of the milk in while the chocolate and powered were melting and mixing. If I didn't it would have become a ball of chocolate. My make shift double boiler, metal bowl on top of boiling water, was too hot. So monitor your temps, or add the milk in early.)

Using a whisk, stir in milk. Stir until mixture is blended and smooth.

Remove from heat. Cool.
Side Note: I put the chocolate mixture in an ice bath. It cools its fast, and is ready for in time for the next step to mix it with the beaten egg mixture.
Meanwhile, beat eggs 1-2 minutes until they are light and fluffy.
Gradually stir in sugar and whisk for 1 minute.
Add heavy cream and vanilla extract.
Stir in cooled chocolate mixture.
Chill 1-2 hours until cold.

Pour this mixture into your ice cream maker.
Churn for 20-25 minutes or according to manufacturer's instructions.
Side Note: I sometimes churn for 30 to 40 minutes. Sometimes it's just too soft to start adding in your extra ingredients. You want it to be soft so it will get mixed in properly, but sometimes it needs to churn a bit longer.
Add chopped nuts and chocolate chunks.
Side Note: I also added a few marshmallows in the churning. If you do this, watch how much you put in as it will start to over flow in the ice cream maker.
I also used more nuts than the recipe called for. About two handfuls of almonds. And I chopped them coarse and large. Marcona almonds are soft and excellent for this kind of ice cream.
Churn 5 more minutes.
Remove from ice cream maker and place in a storage container.
Stir in marshmallows immediately.
Side Note: I mixed in extra marshmallows and chocolate chips. I layered it through out the container.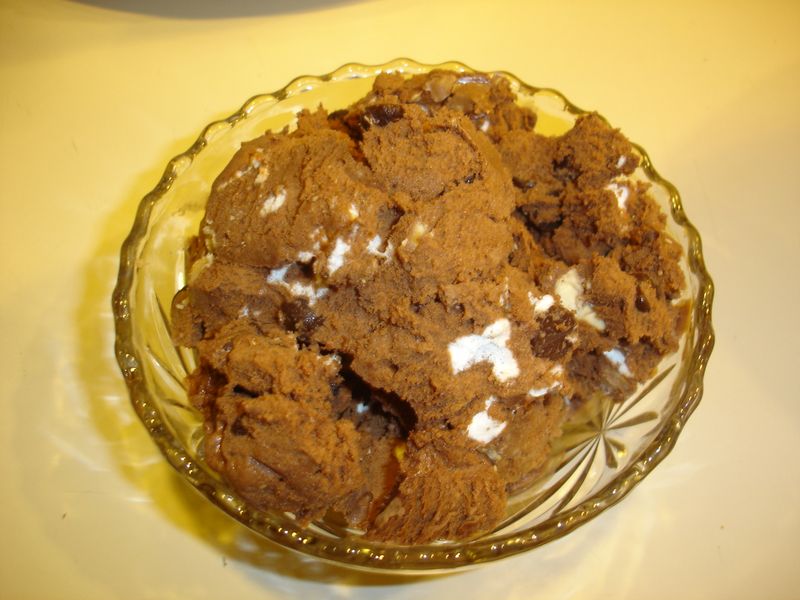 Enjoy your homemade ice cream!
Helpful Hint: Freeze marshmallows ahead of time so that when you stir them into your ice cream - the ice cream doesn't partially melt!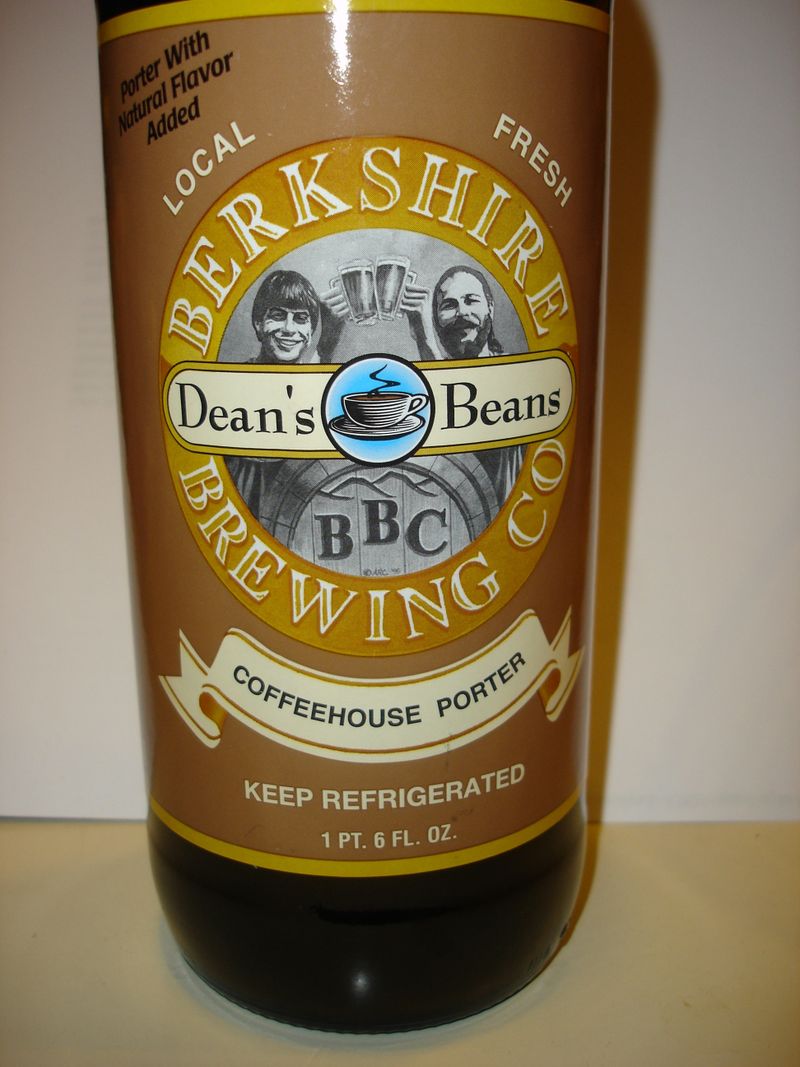 Beer Pairing Suggestion: Serve this with a delicious stout or porter. Or make beer floats with this. Berkshire Brewing Company's Coffeehouse Porter is a personal favorite for beer floats. They also have a very well balanced and totally underrated Imperial Stout as well. It's not too big or too thin, not too bitter or chewy. It's well balanced and would be good for a beer float.
I also used Berkshire's Coffeehouse Porter for a beer ice cream I made. It was Coffeehouse Porter with a molasses drizzle and chocolate covered pretzels. This was so amazing I cannot even tell you how amazing it was. The recipe is not up however, as I am still working on it. It needs some tweaks, but boy am I ever anxious to get that recipe up.
Up next for the old ice cream machine though, is Gianduja ice cream, and Key Lime Pie ice cream. Look for those posts in the near future.