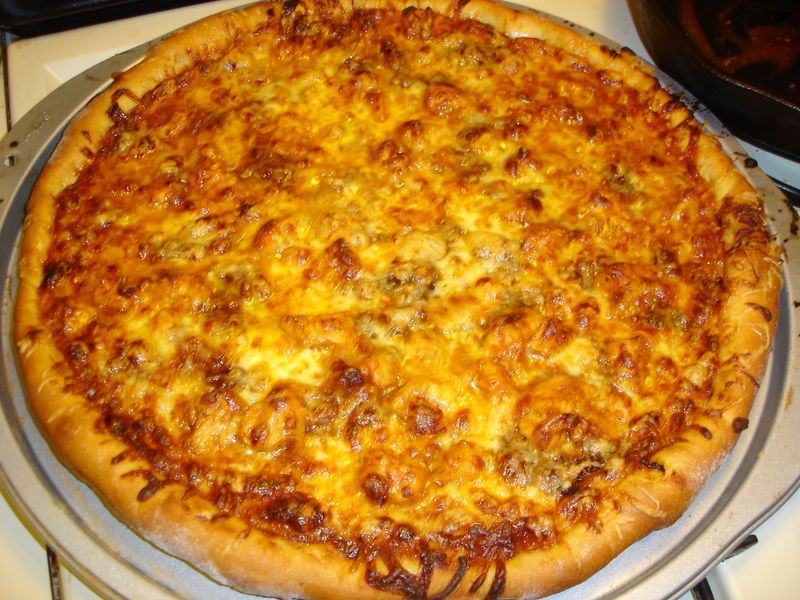 One of my favorites. Ever since I found this awesome recipe for pizza crust, I make homemade pizza a lot. This crust was done a little differently for me this time however. I rolled it out a bit more for my round pizza pans. Normally I roll it out minimally for thick crust square pizza. Like these images here:
As you will notice in this recipe, when it comes to the toppings for the pizza, The pictures do not show what the recipe calls for. That's because while I was making the toppings, I realized I should have doubled the ingredients. So the pictures will look scant compared to what I think you should be using.

I didn't use cilantro for my pizza. I cannot stand cilantro unless it's in small doses. It's alright in pico de gallo and other Mexican dishes, but only in small amounts. People either love cilantro or they hate it. I am not a fan at all. It tastes overwhelmingly like soap to me. It dominates my palate. Some people think this is one of the clues to being a supertaster. I quite possible could have that palate based on a lot of sensitivities. I haven't taken the test yet to find out if I am one. It would be weird to discover I am one though. Hops and extreme hops tend to be no no's for supertasters. I am a freak for hops and double IPA's. You never know.
I cooked my chicken in a skillet and sort of stewed the chicken in BBQ sauce. It's fast and easy and I did it this way because my grill is not ready yet for the spring and summer. So if you have a grill go ahead and grill that chicken in coat it in BBQ sauce and slice it up for your pizza.

Let's begin with the pizza dough.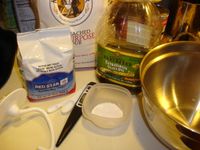 Thick Pizza Crust by Linda Larsen

This recipe for thick, or deep dish pizza crust, is easy and classic. Make it in a Pizza Pan for best results.

Prep Time: 20 minutes

Cook Time: 30 minutes

Ingredients:
2 pkgs. active dry yeast (1/4 oz or 2 1/4 teaspoons per package)


4 cups flour

1/2 cup warm water (Between 105 and 115 degrees)


1 tsp. salt

1 cup warm water
Preparation:
In large bowl, combine yeast, 1/2 cup flour, and warm water in a bowl and mix well.

Side Note: Make sure the water for the yeast activation is between 105 degrees and 115 degrees. If the water is too hot, it will kill the yeast. Also since I have a giant bag of yeast from Costco, I usually sneak in a little bit more active yeast to the mix than the recipe calls for. It makes the the dough puffier and you don't need to add more flour or water.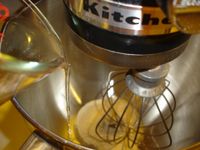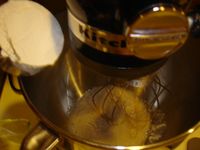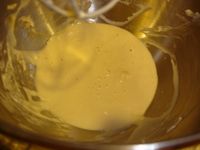 Cover and place in warm, draft-free place; let rise for 30 minutes.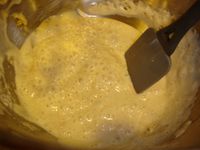 Stir down batter.

Add 2 cups flour, salt, and 1 cup warm water and beat well.
Side note: At this point I switch out my whisk attachment for the Kitchenaid mixer and use the bread hook attachment.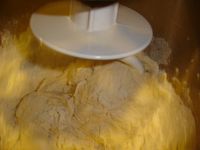 Gradually add enough of the remaining flour to form a soft dough.
Turn down onto a lightly floured board and knead for 10 minutes.
Place dough in a greased bowl, turning to grease top. Cover and let rise until double, about 1 hour.
Side Note: It is best to rise dough in a warm place. Some people do it in their ovens on a very low heat. I do it in the summer time, right on top of my stove. I open the door to the oven a crack and the let the heat rise up. Be careful with this technique on the stove. Make sure all knobs are off and nothing is hanging by the open stove. Be careful not to cause a fire.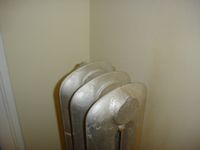 In the winter time, I use my radiator in the kitchen. It's small and I place towels over the heater and place my bowl of dough right on top. Again make sure the radiator is not getting too hot or the dough won't raise, and make sure it's not too hot to put a towel on top of. Monitor both situations carefully.
Punch down dough and roll to 16" round. Place in greased 14" round deep dish pizza pan and form a raised edge.

Let dough rise for 30 minutes.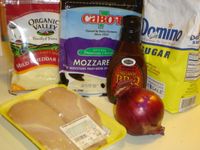 Side Note: As the dough is rising, you can begin prep on the pizza toppings. See below for ingredients and preparation.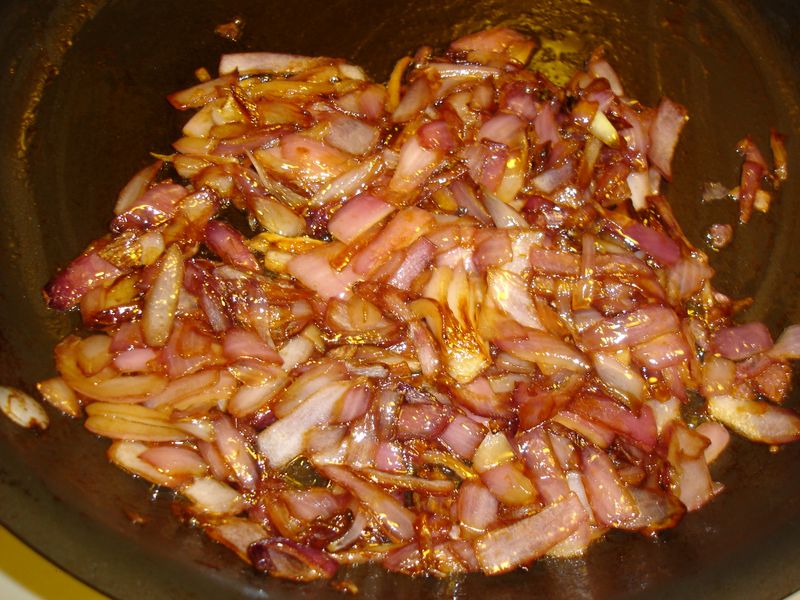 [Onions will be darker than above image indicates when done caramelizing.]
Caramelized Onions
Two large red onions chopped

1/2 cup of white sugar
2 to 4 tbls. butter
Heat skillet to medium heat and put butter in the pan to melt.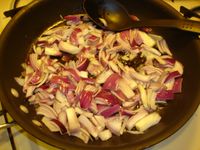 Add in chopped onions and make sure all are coated in the melted butter. Toss onions in pan for a minute.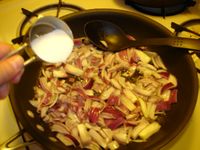 Then gradually add in of sugar.

Allow the onions to soak in the butter and sugar until soft. Then turn up the heat to about medium high. Cook until sugars begin to caramelize and brown. Do not over cook or leave onions to cook on one side for too long or they will burn.

BBQ Chicken
4 chicken breasts
1/2 cup to 1 cup of favorite BBQ sauce
3 to 4 tbls of oil
Salt and Pepper
Wash chicken breasts in cold water. Slice the breasts into thin strips. Salt and pepper the pieces.

Heat oil in a skillet on medium heat. Add chicken to the skillet and cook for a few minutes on each side.

Add BBQ sauce to the pan and let the chicken sort of stew in the sauce.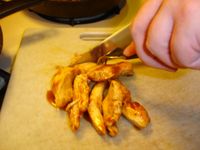 Once done remove chicken and dice in the small cubes. You want to cook them in larger pieces so the chicken doesn't dry out. Smaller pieces will cook in half the time and could over cook. Place the chopped pieces back in the skillet in the bbq sauce until ready to top the pizza with.
Now that your pizza crust has been rising, it's time to top the pizza.
2 8oz. packages of shredded mozzarella
2 8oz. packages of shredded cheddar cheese
1/2 cup give or take of BBQ sauce for each pizza
Caramelized onions
BBQ Chicken
Cilantro (optional)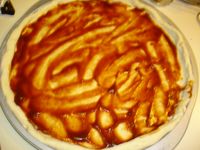 Using about 1/2 cup of BBQ sauce, spread it around on the dough as the base.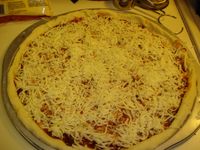 Cover the base of the pizza with shredded mozzarella. One package per pizza.
Top with onions and chicken.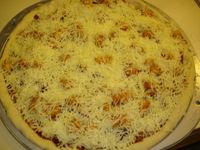 Cover pizzas with remaining cheddar cheese. One package per pizza. If you do use cilantro, take some washed and chopped cilantro and sprinkle it on the pizza at this point.

Bake at 425 degrees for 20-30 minutes until crust is deep golden brown.

Beer suggestions for this particular pizza: I am going to go with a darker lager or a brown ale. I use brown ales all the time as my so called "default beer." But with BBQ, brown ales are perfect. Avery's Ellie's Brown Ale, Smuttynose Old Brown Dog, and even rich porters like Mayflower Porter. If you go with a lager, something like Old Dominion will work. I say something like Old Dominion because the brewery has closed and they brewed their final batch of beer recently so you might not be able to get it after a while. But the taste of OD lager is preferable. Darker in color, rich bread-y or buscuity notes. Or a good German Dunkel or doppelbock like Celebrator.