This video was first shown at the Craft Brewers Conference 2009 that took place here in Boston. This video is now viral and spreading fast. Please help pass it on whether it's through my site or the video link itself.

Greg Koch, CEO of Stone Brewing Co. gave the keynote speech at this years CBC and offered a room full of 1700 craft brewing professionals an affirmation. I was lucky enough to be present when this was first aired.

This was Greg actually twittering during the keynote speech and took a picture of the crowd. Image via Greg's iPhone.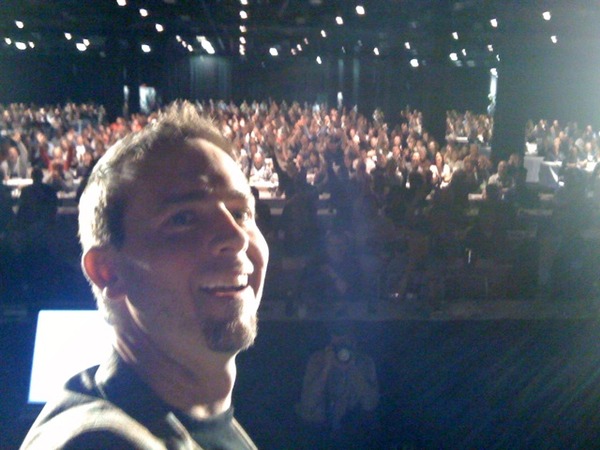 Big room. Thank god the crowd at my panel discussion at the CBC was significantly less than that.

A Note about this video:


"I Am A Craft Brewer" is a collaborative video representing the camaraderie, character and integrity of the American Craft Brewing movement. Created by Greg Koch, CEO of the Stone Brewing Co. and Chris & Jared of Redtail Media...and more than 35 amazing craft brewers from all over the country. The video was shown to a packed audience of 1700 craft brewers and industry members at the 2009 Craft Brewers Conference as an introduction to Greg's Keynote Speech entitled "Be Remarkable: Collaboration Ethics Camaraderie Passion." As is tradition for the CBC Keynote, a toast to the audience was offered. This time, the beers offered for the toast were all collaboratively brewed craft beers including Isabella Proximus, Collaboration Not Litigation, AleSmith/Mikkeller/Stone Belgian Style Triple, Jolly Pumpkin/Nøgne-Ø/Stone Special Holiday Ale, and 2009 Symposium Ale "Audacity of Hops."
When the entire Keynote speech is posted, I will blog that video too. The entire speech was awesome and worth spreading.