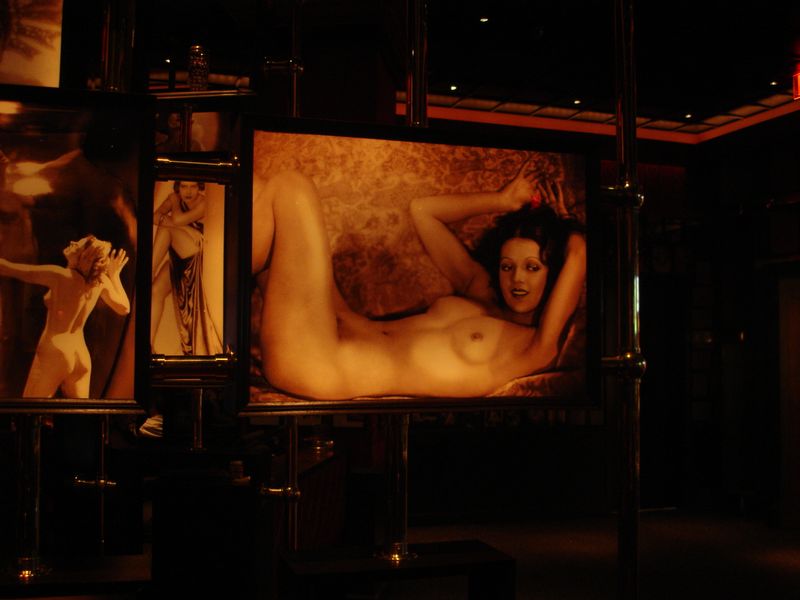 This was a quick stop for us, but something worth blogging about. We were roaming the strip and went into Planet Hollywood to check on the prices to see Holly Madison in the Peepshow. We skipped it when we found out Aubrey O'Day was in it too.

While there, we stopped by the Strip House for a quick bite to eat. It's just a basic top notch, way overpriced steak house. There isn't anything extraordinary about this menu accept for it's ungodly prices. However, the reason this place is worth mentioning, is the service and the lounge.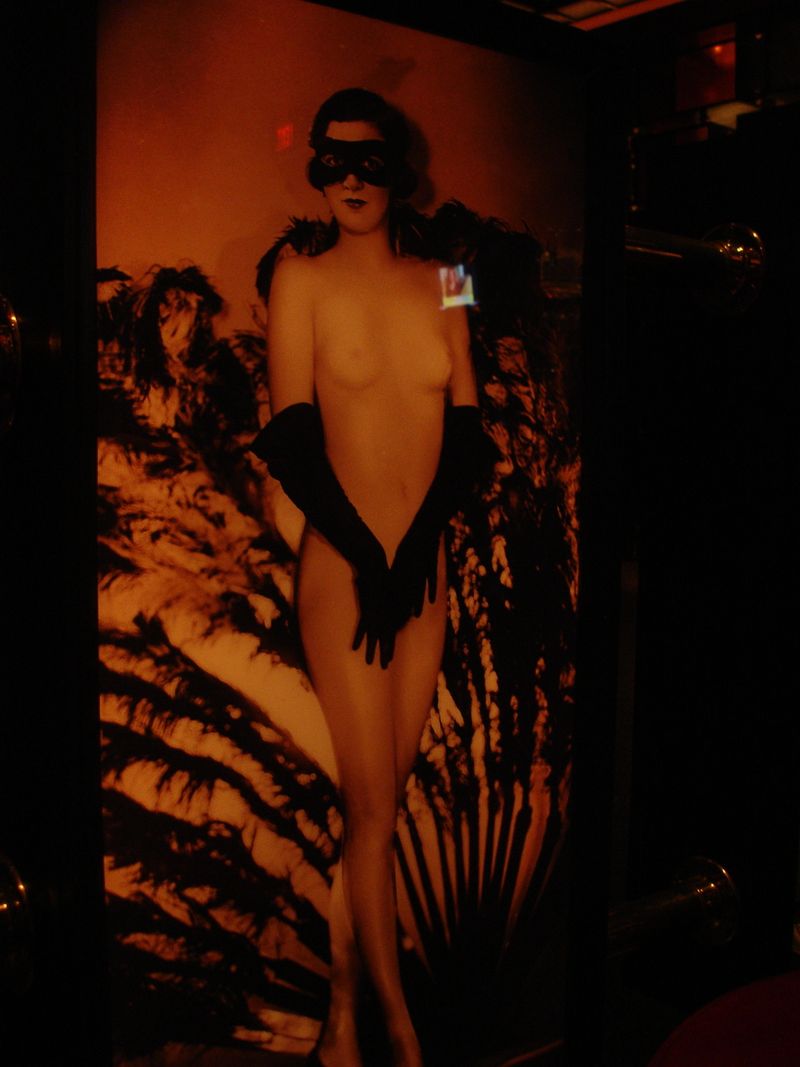 The lounge area is completely decked out in vintage images of topless women from the 20's and 30's. It's awesome. The lounge also has couches where you can order off the full menu. Couches and vintage boobies made this place totally worth it. Not to mention this lounge is gorgeous too. Deep reds and dimmed lights with naked vintage women. Our server was also really cool to us and had a laid back attitude. It's exactly what we wanted. The lounge is a perfect place to hide out in, have a great steak and chill out. Even if you are not that hungry, go to the lounge and get a drink and a small appetizer. It's one of the coolest places to hang out. Trust me.

10 oz. Rare Filet Mignon.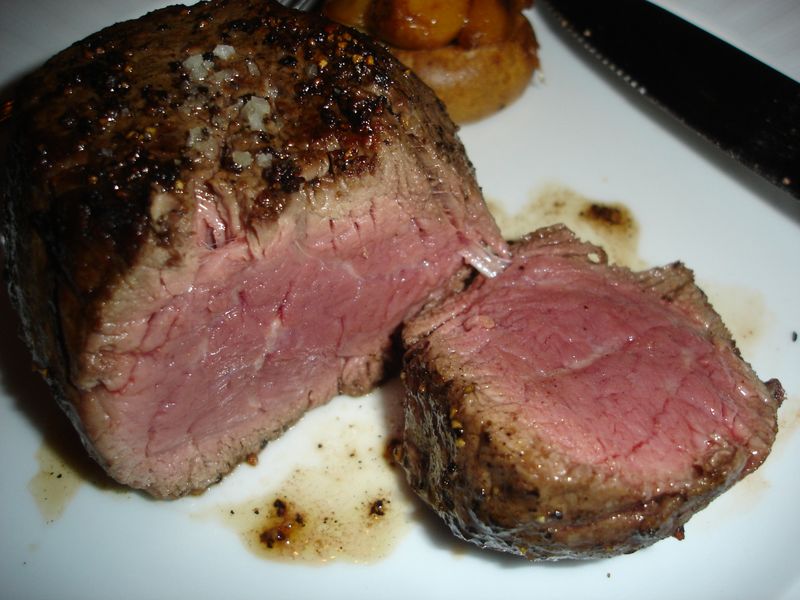 16 oz. Rare Smothered Strip Steak.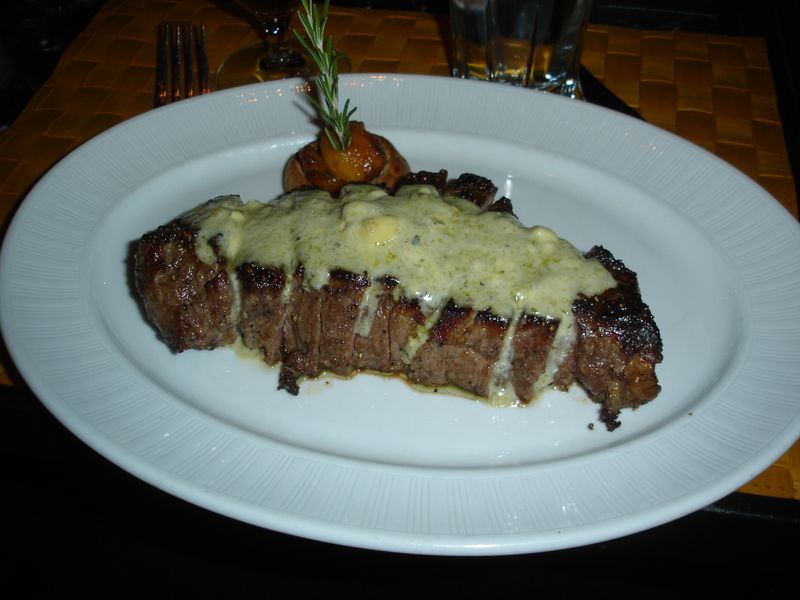 The steaks were cooked perfectly and tasted amazing. With the prices, they had better be amazing pieces of meat cooked to perfection. But even though my filet was only 10 oz., it was so big I had to take it to go. But that was a good thing. I woke up the next morning on Friday, my birthday to a bottle of wine and left over filet mignon for breakfast. It was AWESOME!! There is something to be said about starting your birthday off crunked and full from expensive leftovers.

Also on each plate was a tiny bread cup of whole cloves of roasted garlic. Nice touch. We also ordered a side of their garlicky green beans, which sadly I did not get a picture of. But they tasted great.

This place also had decent drinks. With the strip being overloaded on crappy overly sweet tourist crap cocktails, this is was a nice change of pace. They made a decent Sidecar. But in typical fashion of the strip, the beer selection was disappointing. Luckily they did have Sierra Nevada. A steak house, a really fancy expensive steak house would be the one place you would expect to see some decent craft beers. Beer and meat kind of go hand in hand. It's not that I am against Budweiser which completely strangles the entire Las Vegas strip, but I am sorry, it wouldn't have cut it for that smothered blue cheese steak Todd had.