Just like when you were a kid. Easy dinner idea and fun to make with the kids.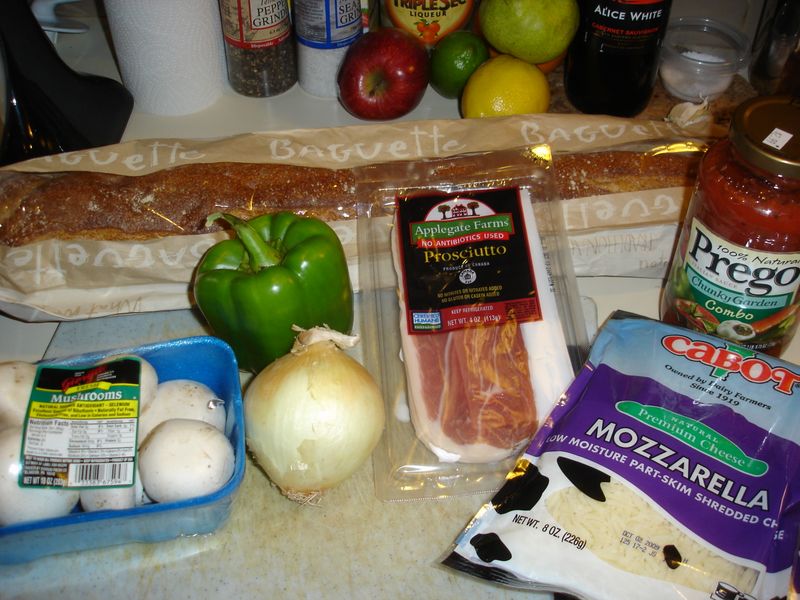 Ingredients:

1 Long French Baguette cut in 3rds and halved
1 Green Pepper Sliced
1 Onion Chopped
5 Large White Mushrooms Thinly Sliced
6 to 8 Thinly Sliced Prosciutto
Tomato Sauce/ Pasta Sauce
Mozzarella Cheese

*Toppings can be whatever you like. Just have a tomato sauce base and cheese to top it with.

Preheat oven to 375°F.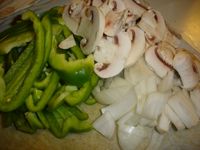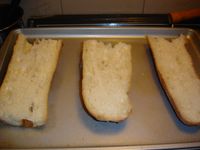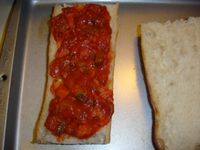 Place bread on cookie sheets and begin to top them starting with tomato/pasta sauce as base.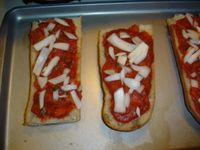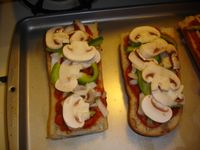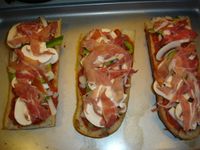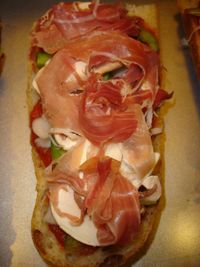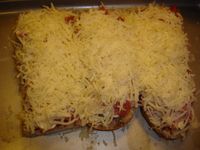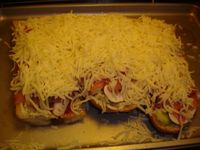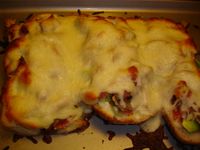 Top with mozzarella after toppings. Push the bread together to allow more of the cheese to stay on top. Bake for 15 to 20 minutes until the cheese is bubbling and golden on the edges. Remove from oven, let stand for a few minutes and serve.

Serves 3 to 6 people.