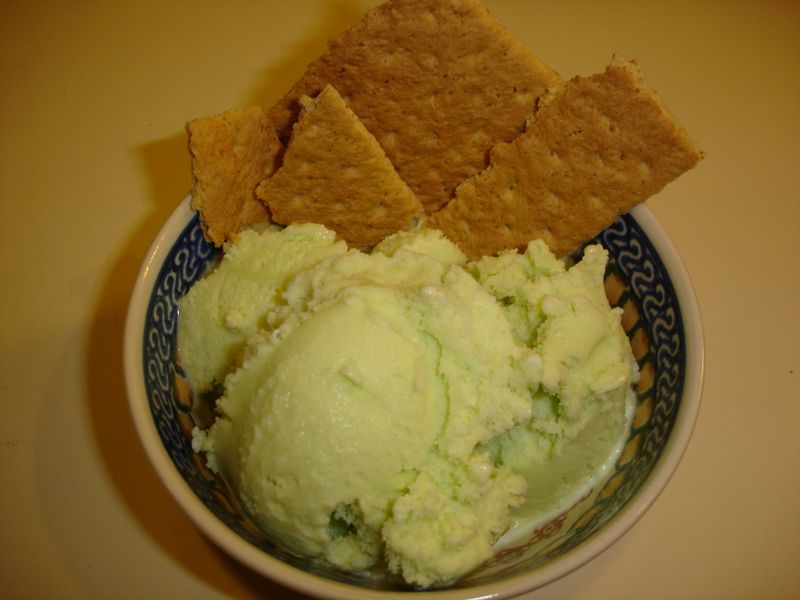 I stumbled on to this nifty little recipe a few weeks ago and have been anxious to try it since I love key lime anything.

It's a strange recipe that calls for lime jello and lemon extract. I was cautious about that, until I made it. It does taste exactly like key lime pie.

In this recipe I actually meant to use real key lime juice. My little earthy, hippy grocery store down the street usually has it. This time they gave attitude and said they probably wouldn't be carrying it ever again. Ahhh okay Mr. Bitter produce man.

I refuse to buy key lime juice online too. It's effing expensive. At least as far as I have looked. If I can't get it at my local stores I will go without. It's hard though. If anyone knows a cheap supplier of key lime juice, I am all ears.

So with the absence of real key lime juice, this recipe calls for lime juice with some lemon extract. It seems a shoddy substitute, and it is for the purists, but it really did end up amazing like key lime pie and very tasty. So don't front when you see the ingredients. The only issue is the name of the recipe, It shouldn't be called "truly" when there is no key lime in it.

Truly Key Lime Pie Ice Cream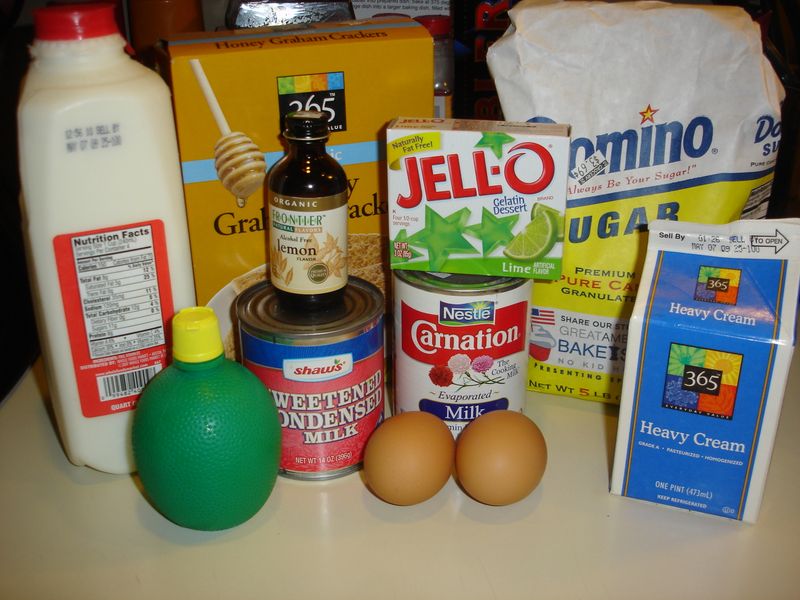 INGREDIENTS
1 (12 fluid ounce) can evaporated milk

1 (14 ounce) can sweetened condensed milk

2 cups milk

2/3 cup heavy cream

2 egg yolks, beaten

1 cup white sugar

1 cup lime juice

2 teaspoons lemon extract (optional) Don't make this optional.


1 (3 ounce) package lime flavored gelatin mix

6 whole graham crackers

DIRECTIONS
In a saucepan over low heat, combine the evaporated milk, sweetened condensed milk, milk, and heavy cream.

Cook until warm, whisking frequently. Once the mixture is hot to the touch, whisk in the gelatin mix and sugar, stirring constantly until sugar and gelatin are completely dissolved.

Whisk in the egg yolks, and remove from the heat.

Stir in the lime juice and lemon extract.
Pour the mixture into an ice cream maker, and freeze according to the manufacturer's instructions. This recipe takes a bit longer to set up than the usual ice cream.
Side Note: I tried putting the warm mixture into my Cuisinart and it did nothing but spin because it melted the ice in the maker. Notice the steam in that second image. I saved my mixture and chilled it down and refroze my ice cream maker. The mixture did not curdle as I suspected it might with the lime juice and cream. For me, it was just fine and the cooled mixture churned nicely.

Also this recipe yielded more than my little ice cream maker was ready for. I saved the left overs and churned them the next day. Monitor your mixture make sure it doesn't curdle or separate. Be mindful that the jello in the mixture doesn't start to solidify.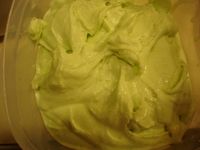 Once the ice cream is thick, open the canister, and place large pieces of graham cracker evenly on each side. They will break into smaller pieces as the machine churns. Mix for about 5 more minutes. Transfer to a freezer container, seal, and freeze until solid. I like to use 1 gallon resealable freezer bags.
Side Note: I did not put graham crackers in my ice cream as it churned. I used them for garnish later on. And I used containers not plastic bags, though if you have a full freezer, they might not be a bad idea.