Just a couple of random pics from Brooklyn over the 4th of July weekend. Nothing too crazy, but a few pics I wanted to post.

We spent a quiet weekend with good friends Shane Welch and Cathy Erway, in Brooklyn laying low, taking it easy, going out to eat at fantastic restaurants, and drinking. No big parties, no BA meet ups, though we did miss some of our other good friends in Brooklyn. It was low-key because it was me and Todd's 5th wedding anniversary and we wanted to quietly get out of Boston for a few days.
The DUMBO neighborhood of Brooklyn. Catching a great view of the Manhattan Bridge after visiting Jacques Torres shop in the area.

The Hula Hooping babe at Union Pool in Brooklyn. Some random chick who whipped out a neon-lit hula hoop and gave everyone on the patio of this bar a free show. She got a little burlesque at the end laying on her back whipping it around her leg with her panties hanging out. Just sayin'!



Sixpoint Craft Ales Brewery Tour.
Sixpoint's awesome rooftop garden.
Break it down for us Shane. How big was it?
Handmade pretzels dipped in chocolate and Sixpoint's Righteous Ale at Prime Meats.
After coming home from Brooklyn, we were inspired by our friends exploring their own neighborhoods and finding good little restaurants, so we decided to check out the Mount Everest Kitchen in Allston. After trying Nepalese food for the first time in Sydney, Australia and loving it, I was excited to try this place.
We weren't let down. The food was great, service was good, and it's a cute little restaurant with no one in it. This place is begging to be filled up and I hope it becomes popular. The only issue we had was their A/C was broken. It made it unbearable to hang out in there during the hottest days in the summer. But they said they were working on it. They are also adding 8 new items to their menu. I can't wait to go back and check them out.
Mango lassi's, garlic nan, Khasi Ra Pharshi (goat meat cooked with pumpkin in a Nepalese-style nutmeg sauce), Bheda Masala (Boneless lamb cooked with garlic, ginger, onion and Himalayan spiced creamy sauce), and a small side of a lentil stew.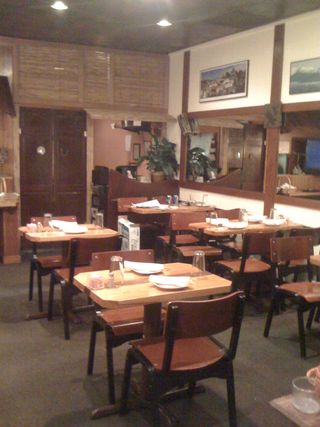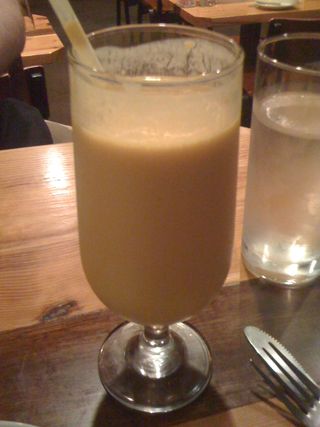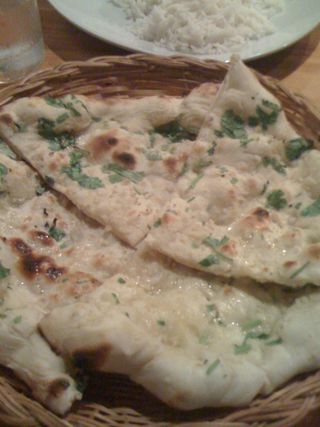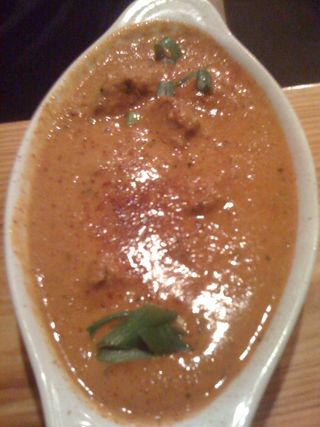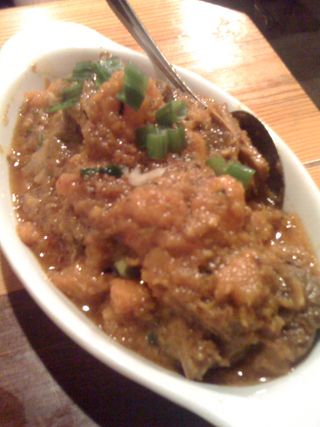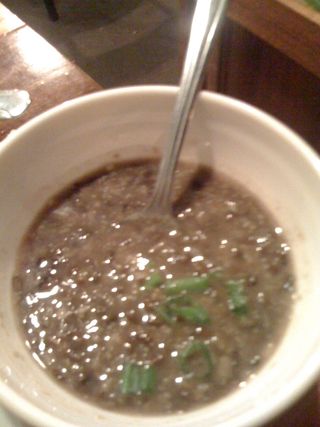 And with that a new adventure has been sparked in us to seek out the great gems of Boston.