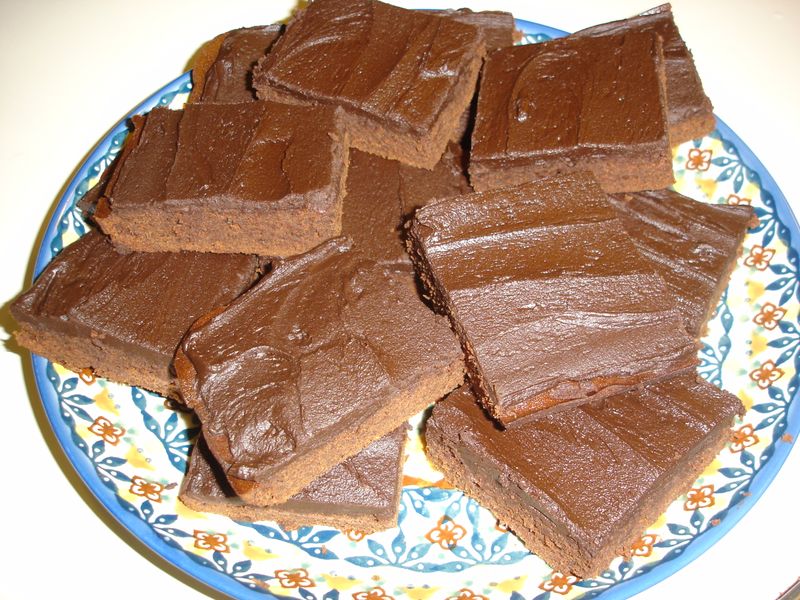 I stumbled upon this recipe a while ago, but decided to give them a chance now. I modified the recipe a bit to use espresso truffles as the ganache topping. I didn't make my own truffles this time around. There was no point to melt chocolate into truffles only to remelt them for ganache topping. I don't like Lindt chocolate at all and the recipe calls for Lindt truffles. For quick melting chocolate, I just ran to the store and picked up Starbucks Espresso Truffles. In this case it's not the quality of the chocolate I was looking for but more the rich espresso notes. This is to go along with the beer I have planned for these brownies. La Muerta Imperial Stout from Freetil Brewing Company in San Antonio, Texas. A bottle was given to us from Scott Metzger the Founder and CEO at the Craft Brewers Conference in April.

My brownies also came out a lot lighter than the images produced for this recipe from the original source. There are two reasons why. One, I used a Belgian style blonde ale with raspberries called Éphémère from Unibroue in Quebec, Canada instead of a preferred Framboise Lambic like Lindemans. I didn't have any on hand, but I did have Éphémère instead which is very effervescent and has a strong raspberry nose, but lighter body and sweet essence of raspberry on a blonde ale. Also I didn't have an 11x8 pan to bake the brownies in. I had an 8x8 or 9x13. I went with the 9x13 to make thinner brownies. So while my brownies aren't as pretty, they did turn out AMAZING. Full of rich flavor.


Belgian Raspberry Brownies with Truffle Ganache (Recipe By Emiline)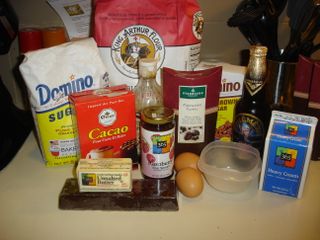 Ingredients:
1/2 cup unsalted butter
1/2 cup raspberry beer
1/4 cup seedless raspberry preserves (Mine had seeds. No big deal)
5 ounces coarsely chopped bittersweet chocolate (Sharffen Berger Bittersweet)
1 cup all-purpose flour
1/3 cup dark cocoa powder (I used Droste)
1/4 teaspoon salt
2/3 cup granulated sugar
1/3 cup firmly packed brown sugar
2 large eggs
1 teaspoon vanilla extract
Ganache:
1 tablespoon unsalted butter
2 tablespoons heavy whipping cream
5 ounces coarsely chopped dark chocolate truffles (Starbucks Espresso Truffles)
Directions:
Preheat oven to 375 degrees F. Line an 11x8-inch baking dish with foil; coat with cooking spray.
Melt 1/2 cup butter in a small saucepan over medium heat; stir in beer and raspberry preserves.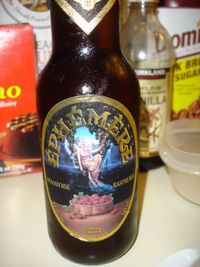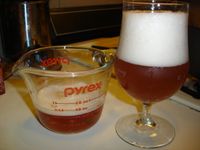 Side Note: Since you only need 1/2 cup of beer, you might as well pour yourself the rest and enjoy it while you bake.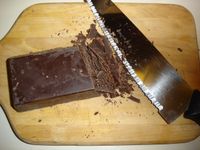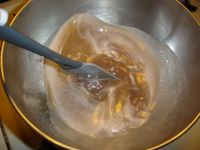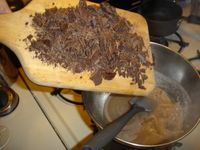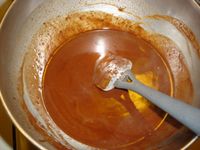 When mixture is hot, and starts to bubble, turn heat off, and stir in bittersweet chocolate, until melted, and well combined; set aside.
In a medium sized mixing bowl, sift together flour, cocoa powder, and salt.
In a large mixing bowl, using an electric mixer on high speed, beat together granulated sugar, brown sugar, eggs, and vanilla, for 3 minutes.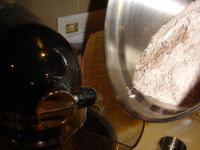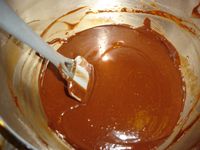 Reduce mixer speed to low, and beat in melted chocolate mixture, until well combined. Stir in flour mixture, until just combined.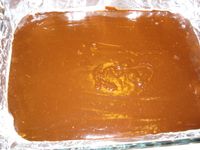 Scrape batter into prepared dish; bake at 375 degrees F, for 20-25 minutes, or until set.

Side Note: For the 9x13 pan 20 minutes was enough.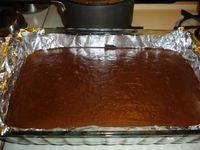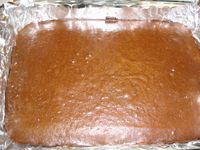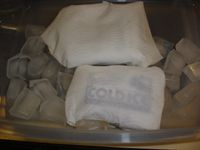 Plunge dish into a larger baking dish, filled with ice water, until brownies are cool.

To make the ganache,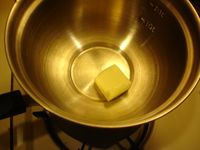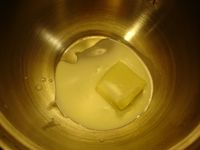 Melt 1 tablespoon butter, in a small saucepan set over medium heat; stir in cream.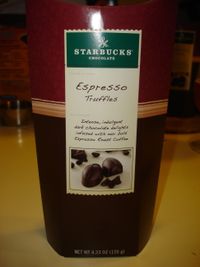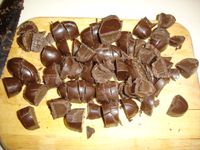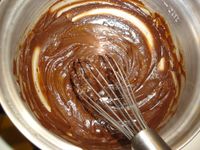 When mixture starts to bubble, reduce heat to low, and stir in chopped truffles, until melted, and smooth.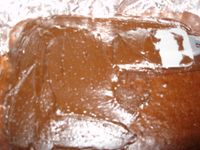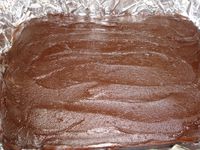 Pour ganache over brownies, and smooth the surface, using a rubber spatula.
Freeze the brownies until ganache is set, about 15 minutes.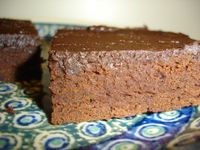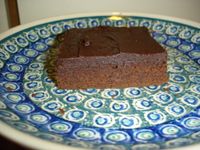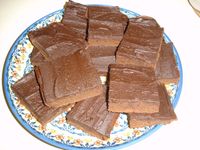 Lift the foil-lined brownies out of dish, and slice into bars, using a sharp knife.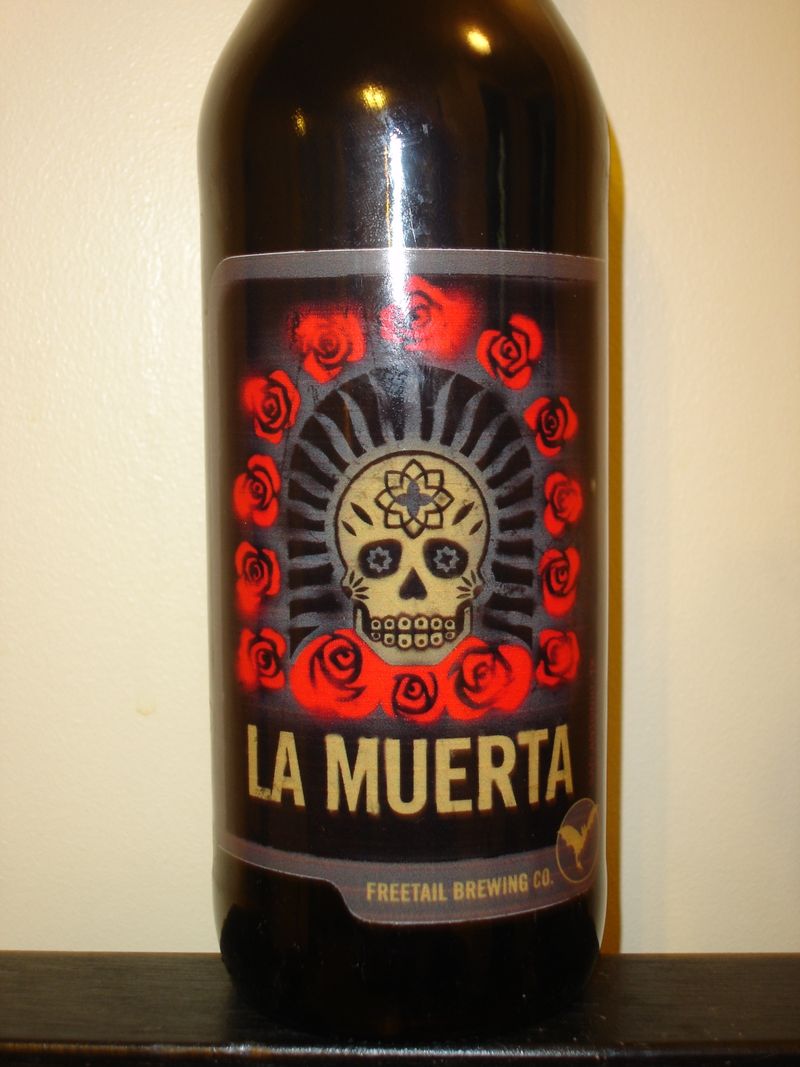 (The bottle for La Muerta is BAD ASS!!)

The beer pairing for this recipe can go in two ways. Either with the raspberry beer you made the brownies with, definitely the Lindemans over the Unibroue Blonde ale even if it has raspberries in it. The Lindemans is pure fruit though and would be a better fit. Or you can go classic and pair chocolate with an Imperial Stout.

In this case though, I am pairing them with La Muerta. Obvious reasons behind this one. A rich roasted stout 10% ABV with chocolate raspberry brownies and espresso ganache is a no brainer. The rich espresso notes from the ganache will marry perfectly with this beer as it already has roasted coffee notes on it.

I will have to update this post after I drink the beer itself and let you know exactly what I think of this pairing. I am taking the brownies to some friends house to watch the Kentucky Derby and share the beer with.

Until that time, read the reviews for this beer on BeerAdvocate. All A's. They explain the flavor profile well enough and you will understand why this beer will work with the brownies.