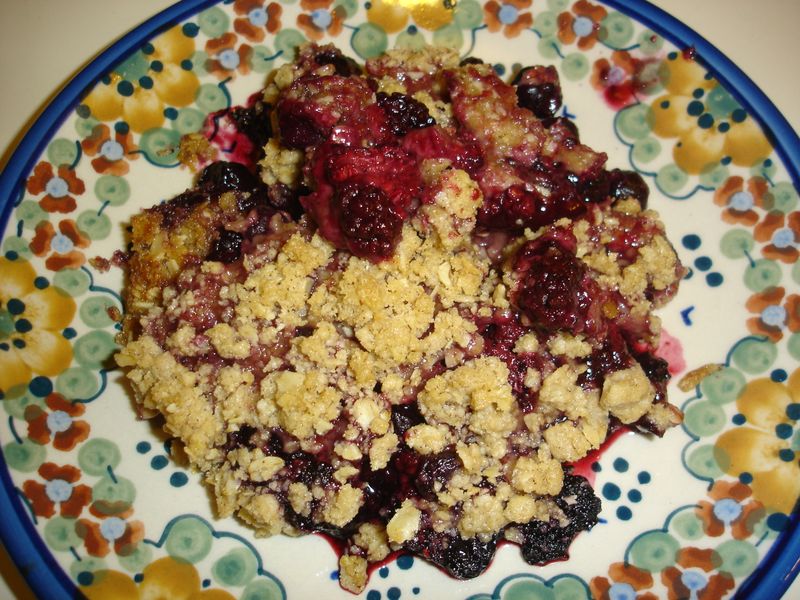 After making Chocolate Berry Rum shakes the other day I realized I still had a ton of these frozen berries to get rid of. Now that they have been thawed, they can't be refrozen. Another situation with ugly fruit and what to do about it.

Since it's July 4th, I thought abut making something American and simple. A crisp. Well I don't know how "American" the origins of a crisp actually are, and since it's a patriotic day, I will just pretend it's all American. The south seems to think it originated there, so why not? Lest we forget the Apple pie isn't American at all, but we like to say it is.

I found this recipe on AllRecipes.com.

Triple Berry Crisp

by Polly Giebler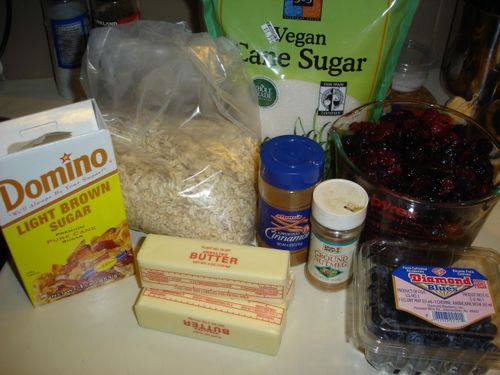 Ingredients:

1 1/2 cups fresh blackberries
1 1/2 cups fresh raspberries
1 1/2 cups fresh blueberries
4 tbls sugar
2 cups all purpose flour
2 cups rolled oats
1 1/2 cups packed brown sugar
1 tsp ground cinnamon
1/2 tsp ground nutmeg
1 1/2 cups butter

*My frozen mixed berries worked just as well as fresh berries. Just drain off the excess juice from the berries before adding them to this dish.

Preheat oven to 350° F.




In a large bowl gently toss together berries and white sugar and set aside.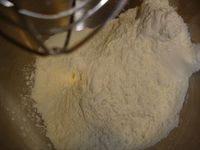 In a separate bowl combine flour, oats, brown sugar, cinnamon, and nutmeg. Cut in butter until mixture is crumbly.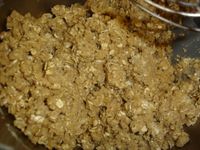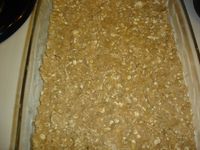 Press half of mixture in the bottom of a 9x13 inch pan.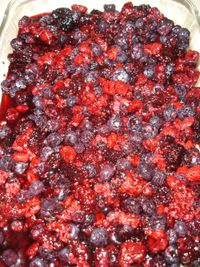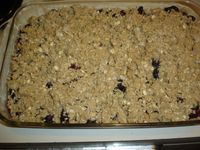 Cover with berries. Sprinkle remaining crumble on top of the berries.

Bake for 30 to 40 minutes, or until fruit is bubbly and topping is golden brown.