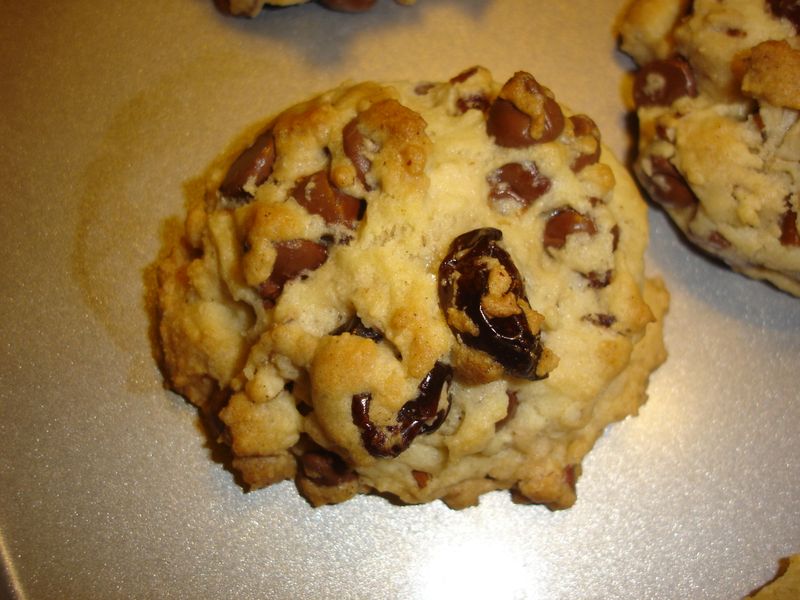 I had some dried tart cherries to get rid of. I was looking for a decent recipe for chocolate chip cookies when I found this little gem of a recipe tucked away. It was hiding under recipes with dried cranberries. No big deal switching the cranberries for the cherries, but what really piqued my interest was the call for almond extract and not vanilla.

These cookies are the effing bomb.


Dried Tart *Cherry Chocolate Chip Cookies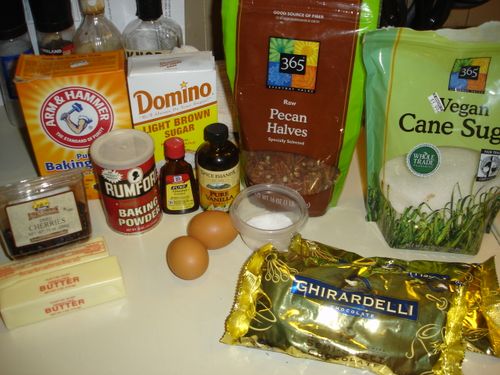 Ingredients

• 2 1/2 cups all-purpose flour
• 1/2 teaspoons baking powder
• 1 teaspoon baking soda
• 1/2 teaspoon salt
• 1 cup granulated sugar
• 1/2 cup brown sugar
• 1 cup (2 sticks) butter
• 2 large eggs
• 1 teaspoon almond extract (Recipe called for 1/2 tsp. but 1 tsp. is better.)
• 1 cup dried cherries*
• 1 1/2 cups semisweet chocolate chips
• 1 cup chopped nuts (Pecans)

Directions
Preheat to 375 degrees
1. In a medium bowl, mix together the flour, baking powder, baking soda, and salt until well dispersed.
2. Cream the sugars and butter together. Add the eggs, one at a time, beating after each addition. Beat the mixture until light and creamy. Add the extract.
3. Add the dry ingredients to the creamed ingredients, mixing until combined. Add the cranberries, chips, and nuts.
4. Drop heaping teaspoons two inches apart on an ungreased sheet. Bake for 9 to 10 minutes. Cool on a wire rack.