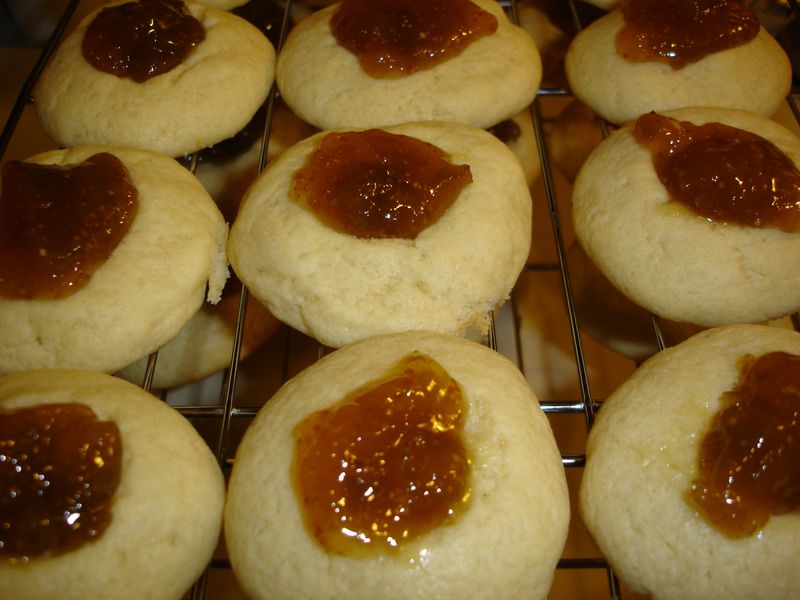 The first time I made these cookies I nearly died when I tasted them. This is a really simple recipe for cookie dough using mascarpone cheese which adds an awesome richness to the cookies. Like sour cream cookies but better.

This recipe comes from ItalianFoodForever.com. There is no permalink for the recipe but you can do a search under cookies and its there for reference.

Mascarpone and Fig Jam Cookies by Deborah Mele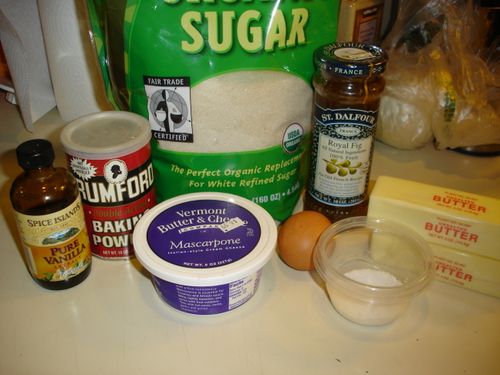 1/2 Cup Or 1 Stick Unsalted Butter, Brought To Room Temperature
1 1/2 Cups Sugar
1 Large Egg
1 Teaspoon Vanilla Extract
1/2 Cup Softened Mascarpone Cheese
2 3/4 Cups All-Purpose Flour
1/2 Teaspoon Baking Powder
1/2 Teaspoon Salt
1 Cup Fig Jam, Or Jam Of Choice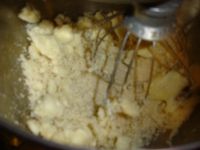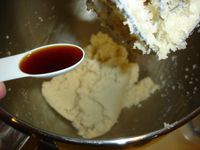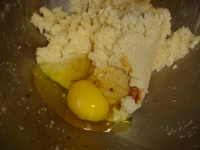 Beat together the butter and sugar until light. Add the egg and vanilla, and mix until smooth.




Add the mascarpone cheese, and beat until smooth.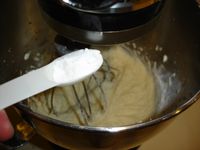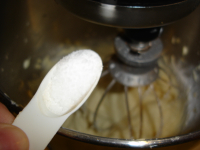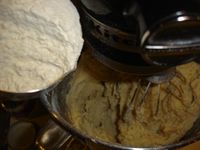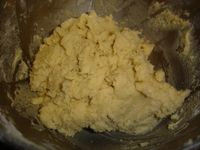 Sift together the dry ingredients, and fold them into the butter mixture, mixing just until combined.

Wrap the dough in plastic wrap, and refrigerate 1 hour.

Preheat oven to 325 degrees F. Place sheets of parchment paper, or silicone baking liners on two cookie pans.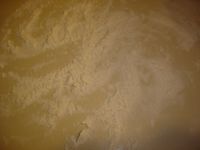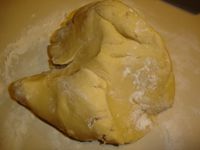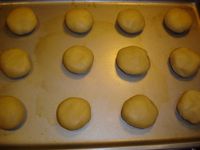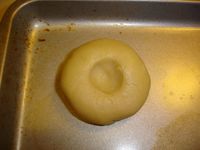 On a lightly floured counter or board, roll the dough into 1 1/2 inch balls. Using a blunt round object like the end of a wooden spoon, create an indentation in the center of each cookie.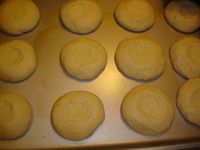 Place the cookies 2 inches apart, and bake for 12 to 15 minutes, or just as the cookies begin to color.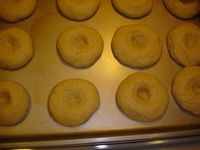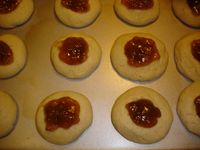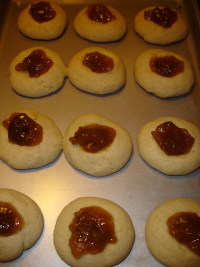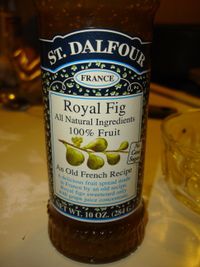 While still warm, use the spoon to redifine the circle, and then carefully spoon a little jam into each cookie.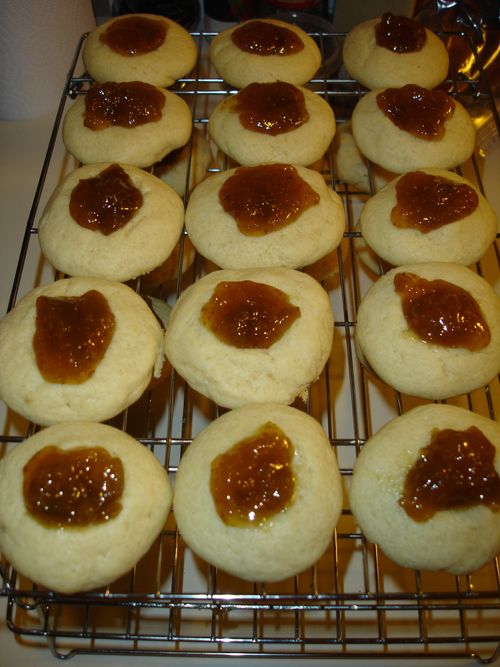 Let sit at room temperature until the jam is set. Store in an airtight container.