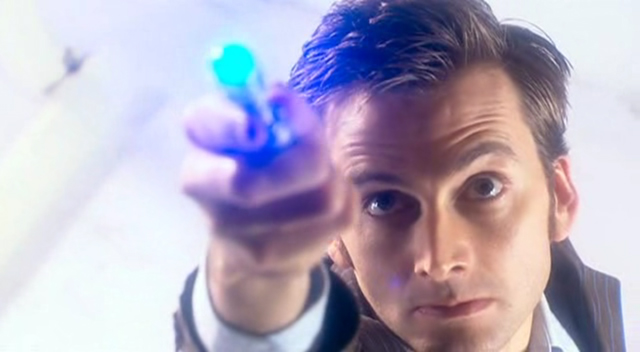 I know I normally blog about recipes, food, and beer, but sometimes a cocktail plug is necessary. Especially if you are a big Doctor Who fan like I am and someone creates a drink called a Sonic Screwdriver.


This comes via drwho-online.co.uk by Liz Mulhern.

1 1/2 oz vanilla vodka
1 1/2 oz Blue Curacao liqueur
6 oz clear lemon-lime soda

Half-fill a clear 12 oz. glass with ice. Pour 1.5 oz Vanilla Vodka, 1.5 oz Blue Curacao, and 6 oz. CLEAR lemon/lime soda over the ice. Stir lightly, and Enjoy!