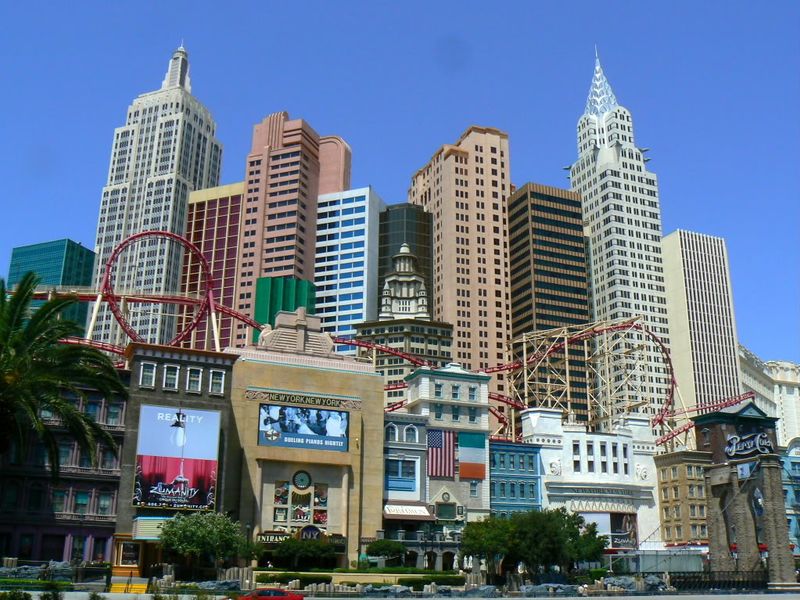 [Image via sporttruk]

When Todd and I got married in Las Vegas 4 years ago, we stopped one morning to grab a bite to eat while walking around the casinos at America in New York New York. We decided to revisit the place while hitting up Las Vegas for my 30th Birthday.

When we got to Vegas 4 years ago on a whim to get married, we arrived late at night, got cocktails and beer ordered to the room, and crashed. We woke up the next morning and visited the surrounding casinos. America at New York New York was cool for us to get a quick bite and an early morning cocktail. Love the 24 hour a day access to booze. It's the way the whole country should work.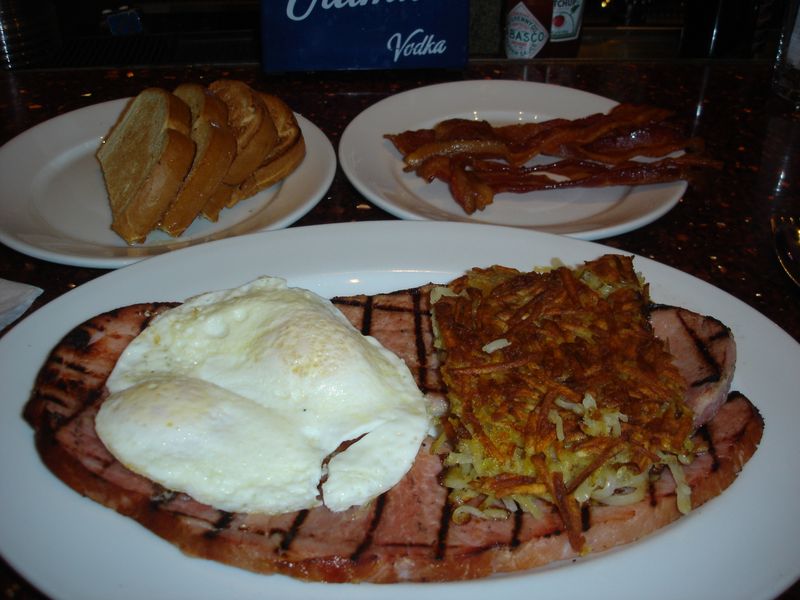 Anyway, in going back we made a huge mistake. We ordered too big. I screwed up my whole day, but eating a massive meal, having a giant Pina Colada, and then trying to walk around some more. I ordered ham steak and eggs with a side of bacon. Did I really need that side of bacon? Well, no. But who knew I was getting a whole hog for a piece of ham steak? Another situation where the plate or portion of food was bigger than my two hands fanned out. Unbelievable.



Not even cigarettes, or another cocktail like a lychee martini at the MGM Grand would help settle me. I had to go back to the hotel room and lay down for a bit. Then shower up and hit the strip again.



Don't get me wrong, the meal was great, despite being so big. And I would have been fine had I not had that damn giant Pina Colada.