My first time cooking with shrimp and it was a massive success. This is a southern recipe. Deep down dirty south. Even though this is my own recipe, I kept it true to form until the end. I made a few slight modifications that in my opinion helped rock this dish. I added BBQ sauce and flour to thicken and add even more flavor to my sauce. "Dirty" can be a way to describe southern and creole food, a way to describe the south in general, and in this case it has a double meaning of dirty south and dirty hands. You have to peel the shrimp and getting glorious beer sauce all over your hands that must be licked off not wiped off with a napkin.

The reason this recipe came to be was excess skillet corn bread I made with Sticky BBQ Chicken. So to get rid of it, I decided Dirty shrimp would be the way to go. A long gone BBQ joint in Boston called the Linwood Grill was my inspiration for this recipe. They Made a PBR dirty shrimp bowl that was out of this world.

Also, the call to use Pabst Blue Ribbon proves yet again that there is a time and a place for every beer. I am sure many beer geeks will dispute that, but I haven't got time for their beer snobbery. Not when I made this awesome recipe.

Recipe for Knock Off House Of Blues Skillet Corn Bread. Make this recipe in advance as it takes a while to bake.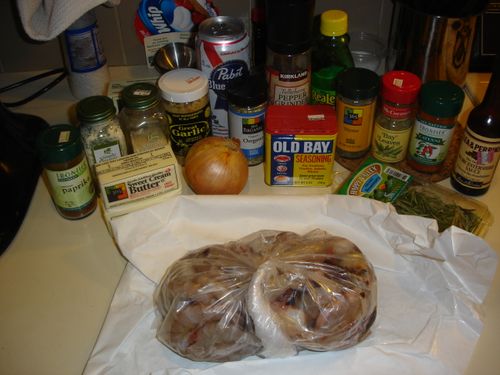 Dirty BBQ Shrimp



Ingredients:

2 # Shrimp uncooked (Peeled optional)
1 cup butter
1 white onion chopped
1 tbls. chopped garlic
splash of lemon juice
4 tsp. thyme

4 tsp. oregano
3 bay leaves
3 tsp Oldbay seasoning
2 tsp. cayenne pepper
2 tsp. paprika
2 tsp. onion powder
2 tsp. garlic powder
3 sprigs fresh rosemary
1 tbls. worcestershire sauce
16 oz or 2 cups Pabst Blue Ribbon (1 Tall Boy)
2/3 cup sweet and tangy BBQ sauce
1/2 cup flour or 2 to 4 tbls. cornstarch




In a separate bowl combine all dry spices.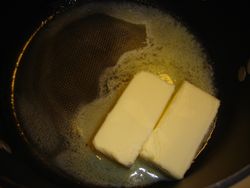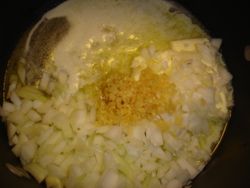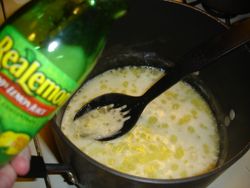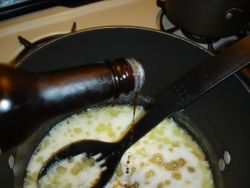 In a large pot melt the butter and add the onions and garlic. Cook for a few minutes until onions become translucent. Add a splash of lemon juice and the worcestershire sauce to the onions while the onions are cooking.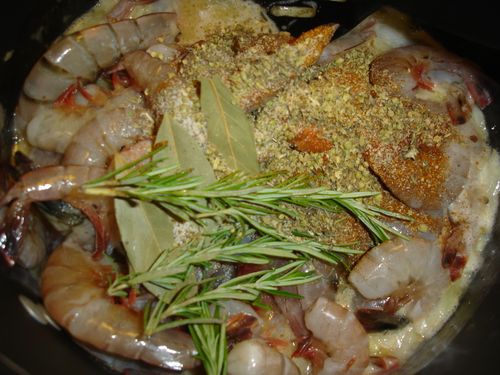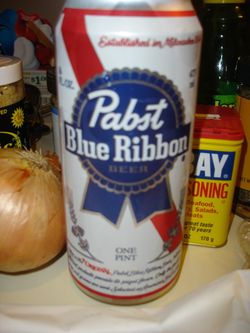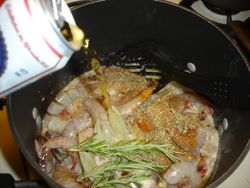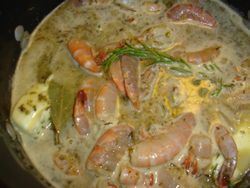 Add the shrimp, spices and beer to the pot and simmer. By not peeling the shrimp, the beer gets trapped with the meat and holds on to the flavor better.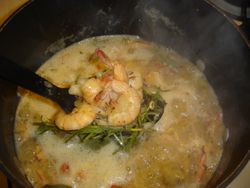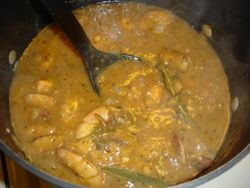 Let the shrimp simmer in the spices and beer until the shrimp becomes a little firm and pink. Once the shrimp is fully cooked, add BBQ sauce and flour and allow sauce to thicken a little bit. Remove bay leaves and rosemary stems.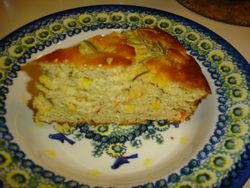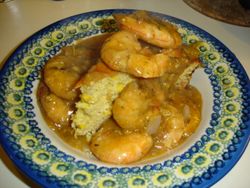 In a flat bowl, place cornbread in the center and smother with shrimp and sauce. Serve hot and with lots of napkins. Don't be afraid to get your hands in it and peel the shrimp and lick the sauce off!