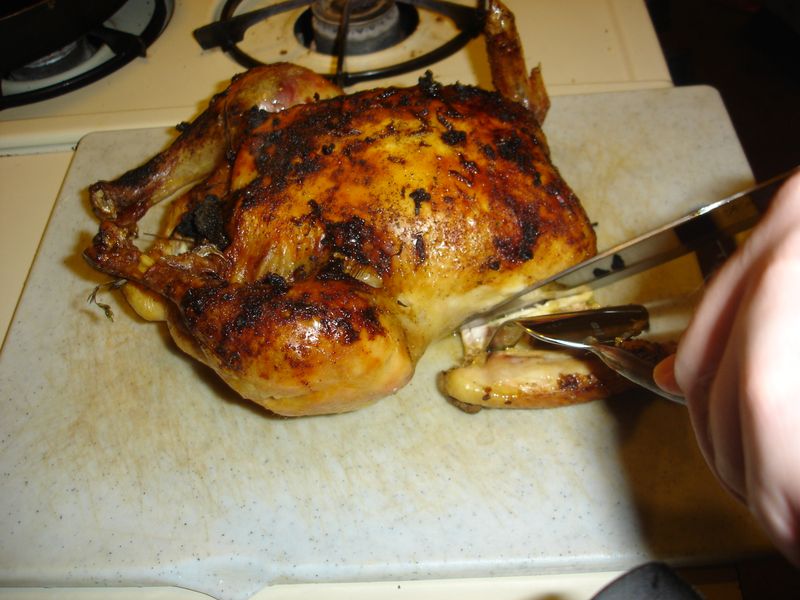 Roasting a chicken is probably the easiest thing to do culinary wise. But since this was my first time roasting a chicken, I thought it was important to highlight it. A first is still a first after all.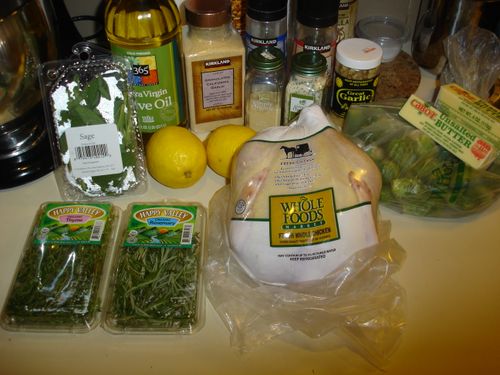 Ingredients:

4 pound whole chicken
2 lemons
3 tbls Chopped Garlic
1 tbls Onion Powder
1 tbls Garlic Powder
Fresh Thyme
Fresh Sage
Fresh Rosemary
Salt
Pepper
Olive Oil
Lemon Zest
1 to 2 pounds fingerling potatoes
Preheat oven to 375°. Remove gizzards from chicken and rinse the chicken in cold water. Trim any excess fat or skin.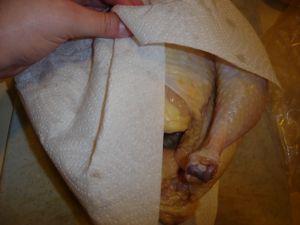 Pat dry the chicken completely including inside cavity.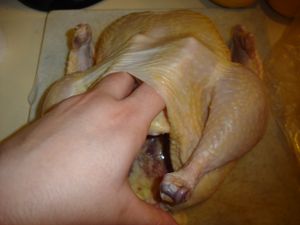 Loosen the skin carefully from the breast in preparation for spice rub.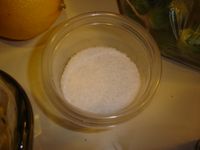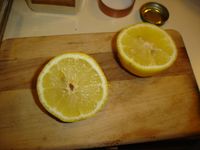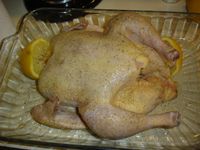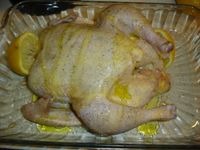 Place chicken in 9x13 pan. Sprinkle chicken with salt . Take one lemon and cut it in half and squeeze the juice liberally all over the chicken. Sprinkle with pepper. The lightly coat the chicken with a quick drizzle of olive oil.

*You may leave halved lemons in the pan while roasting. I started to do that as some of the pictures indicate, but once I added the fingerling potatoes, I didn't have any room for them.

Mix chopped garlic, garlic powder, and onion powder in a bowl. Coat the top of the chicken, the insides of the chicken cavity, and inside the skin.
Stuff the inside of the chicken with a small handful of fresh thyme, rosemary, and sage. Take second lemon and zest the rind over the top of the chicken.
For the potatoes:
1 to 2 pounds of washed and sliced in half fingerling potatoes. Boil in salted water for a few minutes. Drain the water and toss in chopped garlic. Shake rigorously in pan with cover on top.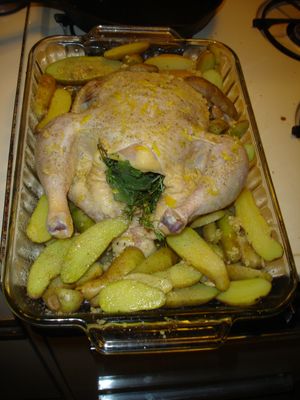 Add potatoes to the roasting pan. Sprinkle with salt and pepper, garlic powder, and onion powder. Lightly sprinkle with olive oil and lemon juice from the second lemon you used for the zest.
Stick the pan in the oven and roast the chicken for 30 minutes per pound. since my chicken was a little over 4 pounds, I roasted it for 2 hours. at the half way mark I rotated the pan from it's original position in the oven.
Once it is done roasting, use a thermometer to check the chicken and make sure it is at least 175 degrees. Check at a deep set bone to be sure. Then cover with foil for 15 minutes to prevent the moisture of the chicken leaving and drying out the breast. Once the juices are sealed, remove from pan for carving. Remove potatoes to serving dish.

Brussels Sprouts:
1 to 2 pounds of washed and stemmed sprouts.
1/2 stick of butter
1 tbls chopped garlic
1 tbls seasoned salt
Wash brussels sprouts and peel off any bad top layers of leaves. Cut the base stems off. Place sprouts in a pot of water with at 1 to 2 inches of water. Add, butter, garlic, and seasoned salt. Cook for 10 minutes until sprouts are al dente.

Carve chicken and plate. Serve with potatoes and brussels sprouts and potatoes.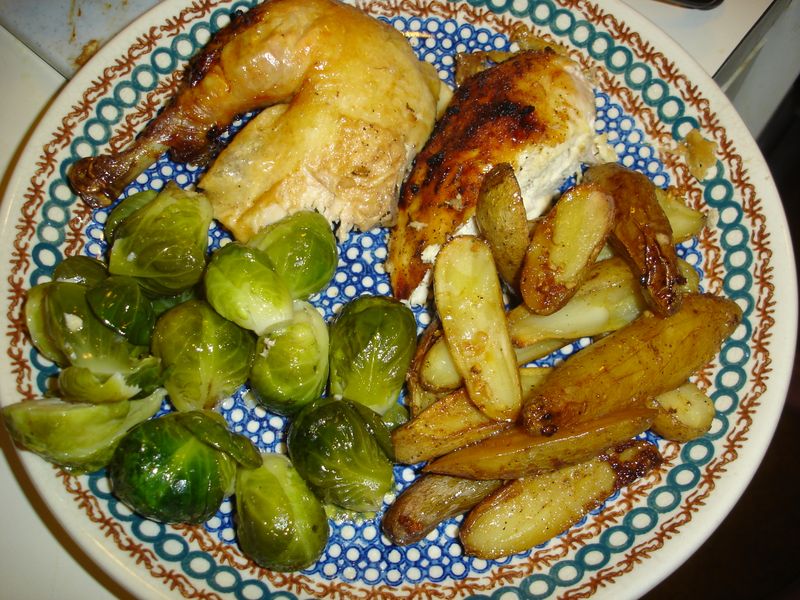 I have to pat myself on the back for this one. Again while it may be super easy to roast a chicken, the breast meat came out perfectly juicy. I normally do not like white meat or breast meat on chicken or turkeys when roasted due to it always being dried out. I always prefer dark meat for the flavor and juiciness. This time I didn't have to worry about anything. The meat on the breast was nicely flavored and perfectly juicy.