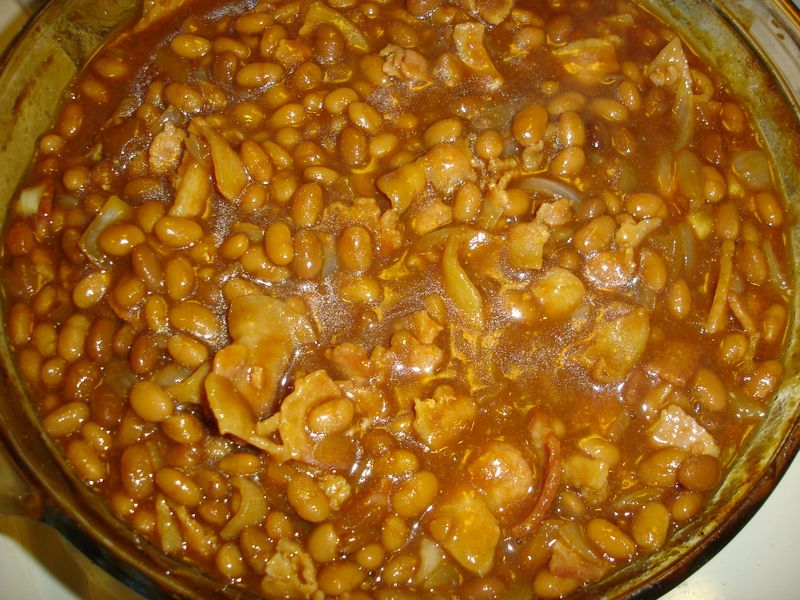 Kitchen sauce baked beans are the way to go for any BBQ. They are super easy to make, they are always a crowd pleaser, and it's loaded with tons of maple bacon. How can any recipe go wrong when it calls for a ton of bacon and maple bacon at that?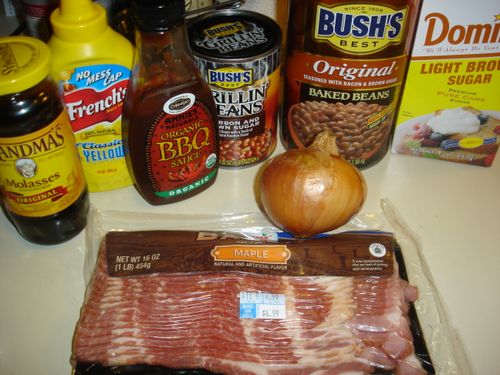 (Not pictured are the spices and Worcestershire sauce.)

Ingredients

1 55oz can of Bushes Baked Beans (any flavor)
1 22 oz can of Bushes Baked beans (any flavor)
1/3 cup Molasses
1/3 cup Yellow mustard
1/3 to 1/2 cup BBQ sauce or Ketchup
1/3 cup Brown Sugar
1 package of Maple Bacon
1 white onion
2 tbls Worcestershire sauce
Garlic Powder
Onion Powder


Preheat oven to 375°.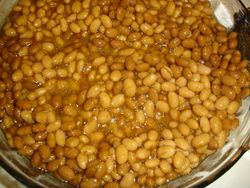 Open beans in cans and drain the sauce except for 1/3 of it. Empty beans into a large bowl.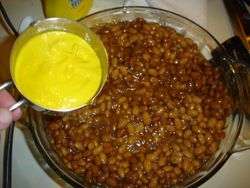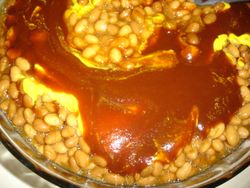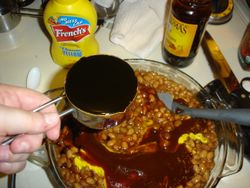 Add molasses, mustard, BBQ/ketchup, brown sugar, worcestershire sauce, and a liberal sprinkling of garlic salt and onion salt. Mix well and set on the side.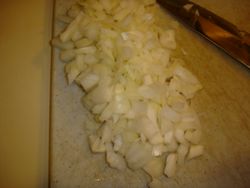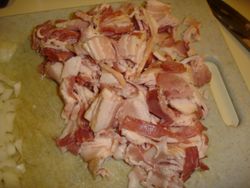 Loosely chop onions and bacon.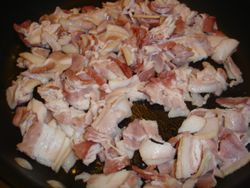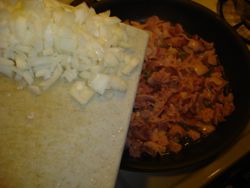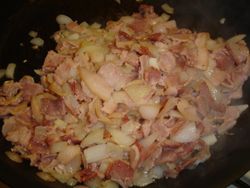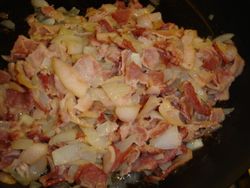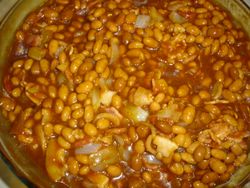 In a pan heated on medium high heat, heat up bacon. Let it cook for a few minutes and then add onions. Cook until onions are soft and have absorbed some of the bacon grease. Drain off any excess grease and add bacon to beans. Stir well and beans to a baking dish. Cook for 20 to 30 minutes covered in foil until the beans begin to have a rigorous bubbling. Then remove cover and bake for another 10 to 15 minutes.

Remove from oven and let cool for a few minutes. Serve hot.