Just thought I would highlight my annual Winter Warmer Pub Crawl from last Dec. This was our third year hosting it, always held on the first Saturday of Dec. I realize it's now March, but I was scrolling through pictures and found these and decided to blog about it.

What we do is not technically a pub crawl, but more like a 3 stop journey in self destruction. Deep Ellum, Sunset Grill, and what as formerly called the Roadhouse and now called American Craft.

It's a hardcore crawl to drink big winter warming beers. Barleywine's, DIPA's, Imperial Stouts, and anything else that is not considered sessionable. We drink them in abundance and there is no crying about it. There is no wusses allowed either. Anyone who would make the day about themselves and whine that they need to take it easy if they are going to make it all day.

That's another thing, it is only 3 stops, but it goes on all day. Only the strong survive a day like this. Only the awesome show up from start to finish and don't meet us in between the crawl.

Marc Kadish of the Sunset Grill, printed the actual rules I posted on BA about the event.





I had to start my crawl off with some actual shots of liquor. Yes it's a day about big beers, but our dumb ass cab driver took us all the way to Newton, and then back all the way in to Boston and ignoring the exit for Cambridge on the way back like we told him. I nearly cut a bitches face open that's how stupid this fucking guy was. He made us a full hour late to my own pub crawl and I only live 10 minutes away from where we started.

So you see, a couple of shots of bourbon were more than necessary. Not to mention they tasted amazing with Pretty Thing Babayaga. Also a few tastes of some barleywine's I haven't had before.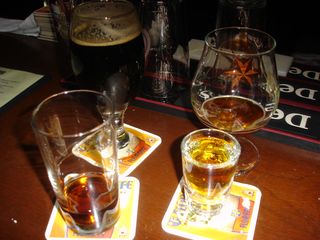 After chilling for a bit and relaxing with some liquid love, we headed over to the Sunset Grill. Southern Tier's Chokolat Stout was on hand. So was some chocolate ice cream to drop into the beer!!

It was a stout kind of a day. Normally it's DIPA's for me and American-style bitter, super hoppy barleywine's. Not this day. I have to stick with what works, and that happened to be stouts.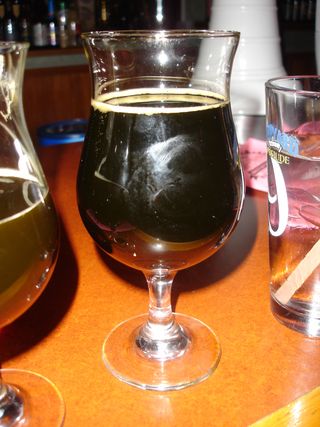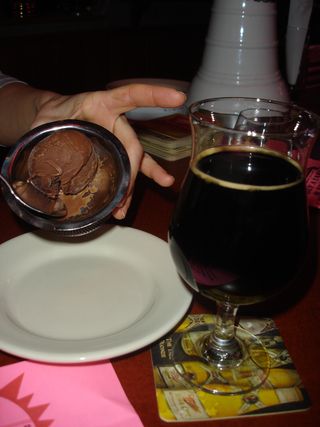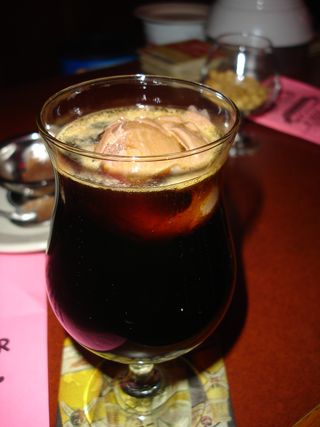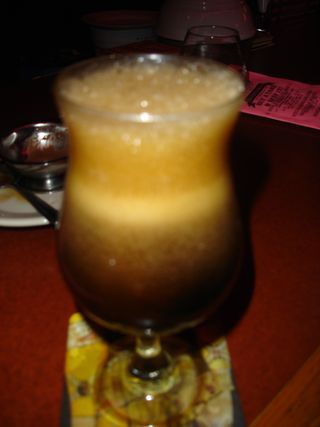 Happy Sunset Grill staff being festive.




Mark, Todd and Marc Kadish.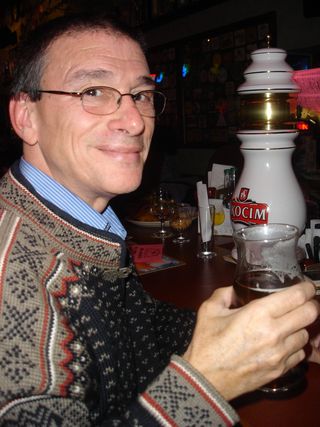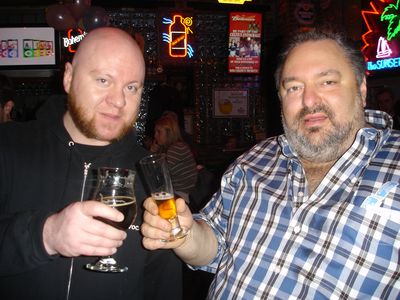 These English gentlemen wanted me to snap a pic of the ginormous plate of nachos some of our crew ordered.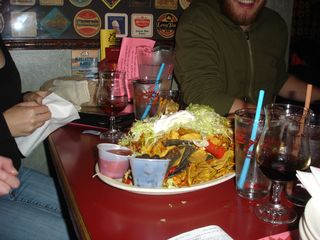 BA fanboys. LOL!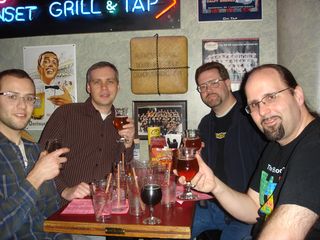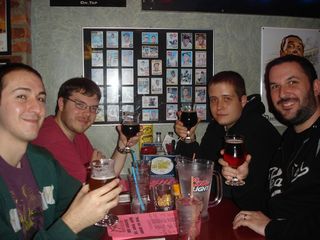 I don't know who these people were. They were part of the pub crawl but not really apart of the crawl. This cool guy on the left with the tattoos was adamant that he got his picture taken while sipping his beer.

Max Toste of Deep Ellum pictured on the right, joined us for one more at Sunset.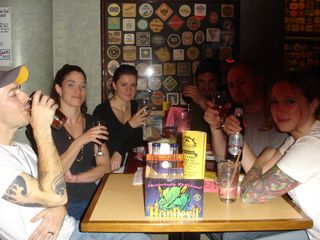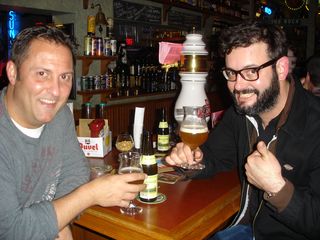 The raffle tickets for some Allagash Gear that Marc Kadish was nice enough to hand out to my pub crawl loving heroes.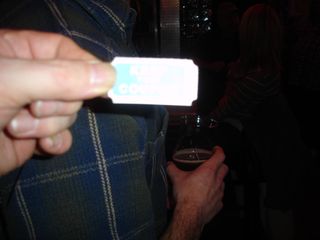 I didn't end up getting pictures at the Roadhouse, but huge plates of nachos, wings, and other goodies were set up for us. Chris Sheridan had his line up of beers all sorted out for us. They have always taken good care of us.

Good times. Deep Ellum, Sunset Grill, and The Roadhouse, now American Craft, always take good care of us. They always have special beers on for our crawl. Something to think about for the Dec. 2010 crawl.