I didn't have time to go through and take step-by-step pictures of all the foods I made for Christmas. But I did get some good pictures of the foods I made. Enough for a food porn post.

The first thing I made were truffles. I followed this awesome recipe for Cookie Dough Truffles from a FoodBuzz friend Kristen King or user KrisKishere.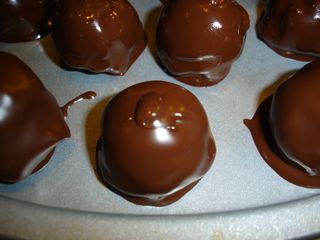 Then I made a batch of Bourbon Pecan Truffles. I put so much Buffalo Trace bourbon in them, I thought the ganache wouldn't set enough for me to form in to balls and dip in chocolate. But I learned a good lesson that you can never use too much bourbon. A recipe that called for 2 tbls. of bourbon was amped up with nearly a full cup!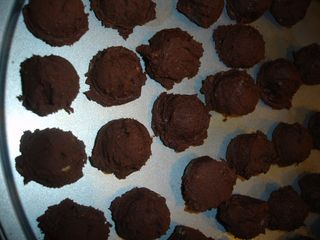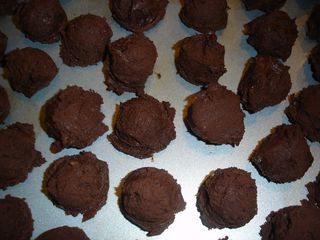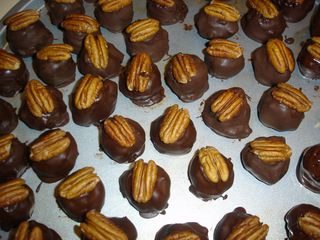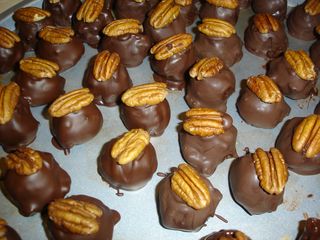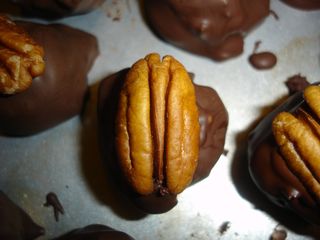 Then I made Pumpkin Pies with Toffee-Walnut Topping. I made these pies before and they are really good and rich. It's exactly what you want for Christmas.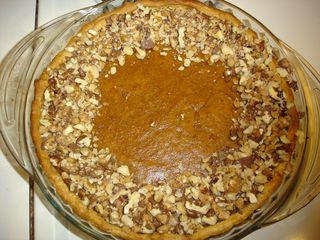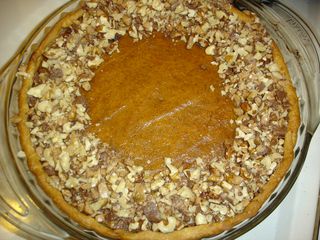 Then I made the stuffing. Originally I was going to make smoked oyster stuffing. But when I went to make the Sweet Potato and turkey bacon stuffing, it yielded me two large and very full 9x13 pans worth. Naturally I nixed the oyster stuffing. The stuffing was awesome. It originally called for bacon, but they folks I was making the stuffing for, the head of household doesn't eat bacon. But she is quite fond of turkey bacon. No problem at all in substituting. I also added fresh sage to go with the fresh thyme the recipe called for.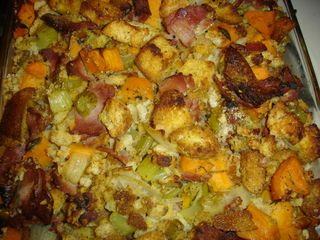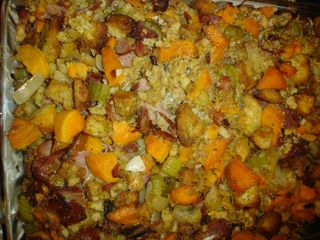 And lastly, I made Pfeffernusse. A German black pepper spice cookie. These are so yummy and fabulous they should be made all year round. I even had them a few days after Christmas with hot mulled cider with rum. They are wonderful. There are many variations to this cookie. I have used this recipe several times now and it's just fine.

And that was my contribution to Christmas. The only thing missing were chocolate cupcakes. The head of household requested a chocolate cake of some sort. As I went to make them, I discovered I had no more cocoa powder. Had plenty of hot fudge for frosting, but no cocoa powder for the cupcakes.