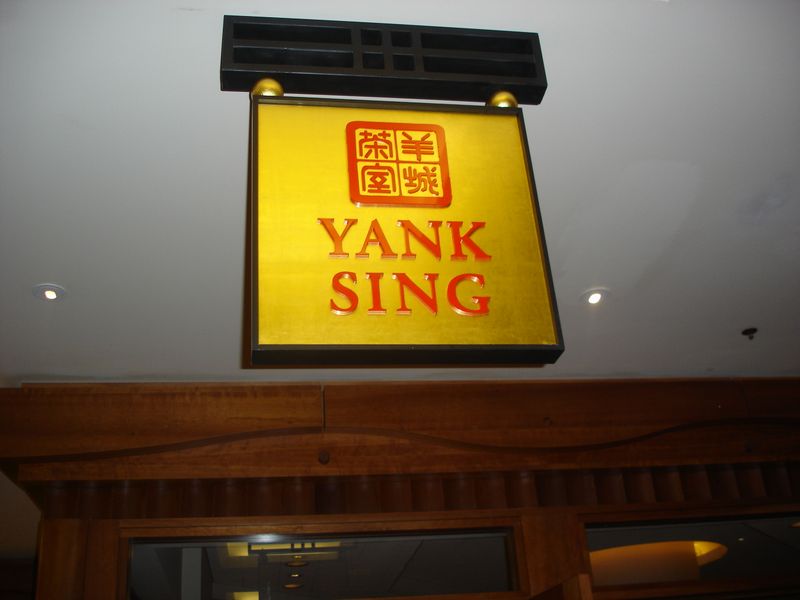 Lunch with the The Duo Dishes. WORD!
I arrived in San Francisco for the FoodBuzz Bloggers Festival a day early. Checked out the beer scene a little bit and laid low. The next day Chrystal and Amir came in from LA. They run the affable food blog The Duo Dishes. They also happen to be some of my favorite people. Especially after the weekend.

They called me when they got into to town and we were all starving. I got wind on a great Dim Sum place at Rincon Center in SOMA (South of Market st.). The place was called Yank Sing. This came recommended by my friend Anat Baron.

As soon as we got in, the whole place was rocking. We sat down and started ordering before our coats were off.

Immediately they put down in front of us sticky shrimp and candied walnuts.


Then we ordered some stuffed mushrooms.


Fried crab claws with minced shrimp filling.

Spring rolls and pan fried raviolis.
These were probably some of the best sticky BBQ pork buns I have ever had. They were not like traditional Chow Shao Bao with the sticky, steamed dough. But the center was traditional and amazing. These were coated in honey too.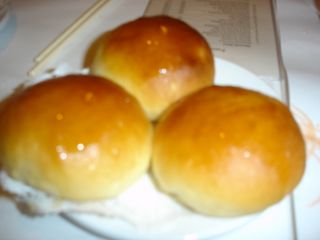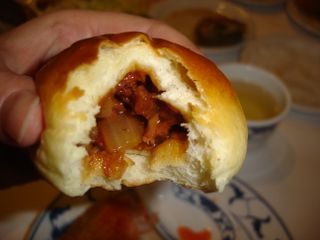 What you need to know about Yank SIng. Its amazing food. And the rounds of food do not stop coming. But you need to caution yourself. It's rich food and you will fill up fast. Also Yank Sing is expensive. We didn't order all that much for 3 starving people and got slapped with a $100 dollar check. But having said that, it was worth it. Best Dim Sum I have had in ages.

After we left Yank Sing we saw a guy named T-Dub right next door at a Taqueria demoing his famous ribs.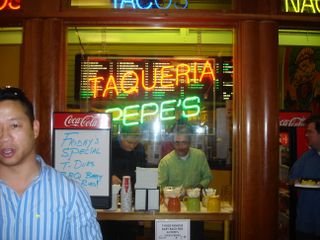 Strange place for some ribs at a taqueria. But who cares these ribs were the effing bomb! T-Dub you know what you are talking about!
And that's how you do lunch with The Duo Dishes.