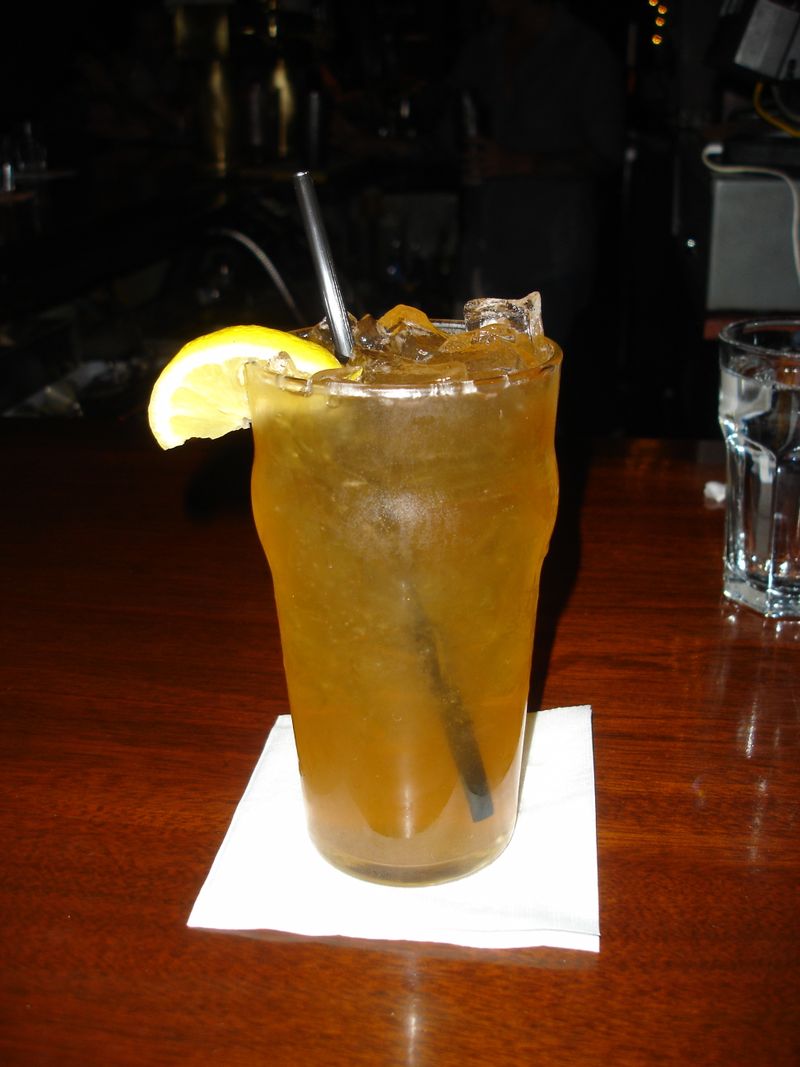 Earl Grey iced tea, Germain-Robin brandy, Bärenjäger (honey liqueur), and lemon.

Brought to you by the lovely folks at The Green Street Grill in Cambridge, Ma.
Update: I originally posted that this was made with St. Germain Elderflower liquor. When I went back to order another one of these drinks I found that it called for Germain-Robin Brandy. Quite a different thing. But you can see where the confusion came in with the name. Not to mention everyone is using St. Germain now on their cocktail menus.