This Monday I held a surprise birthday party for my husband at The Publick House and Monk's Cell in Brookline, Mass.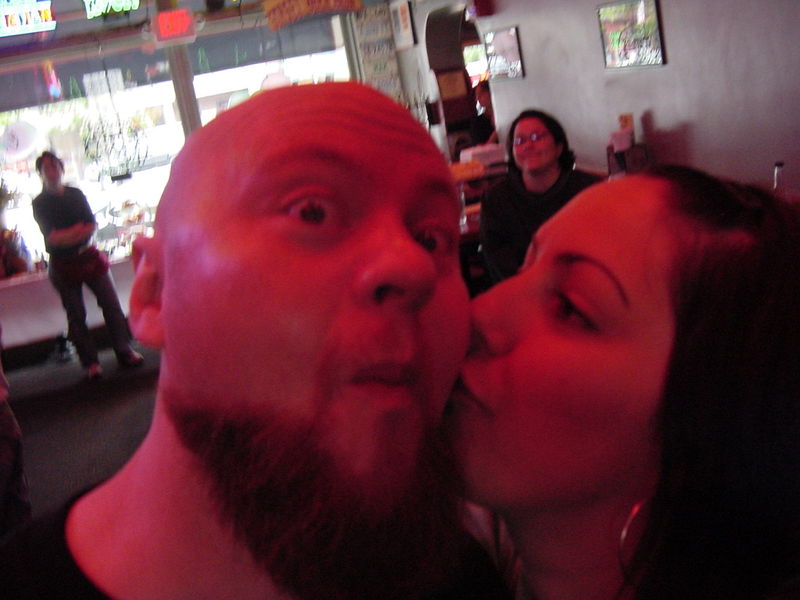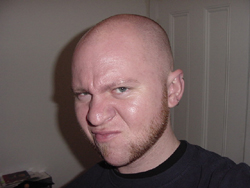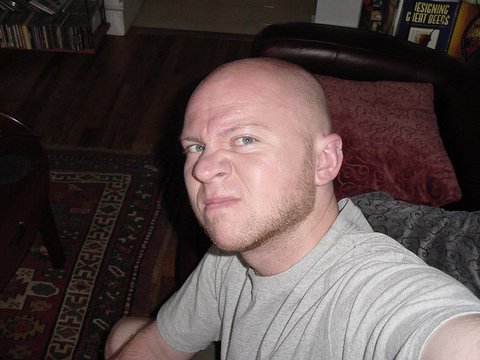 My husband is Todd Alström, the co-founder and co-owner of BeerAdvocate.com. He celebrated his 40th birthday on Jan. 10. That is what inspired the London trip I have recently blogged about.

Thanks to the efforts of the head chef Brent D. Mimeault, and the owner and personal friend David Ciccolo, we successfully pulled off a wonderful party for Todd.

Todd had no idea because the party was after his birthday. We tricked him with a fake ploy of a forgotten wallet in a drunken moment to come back to the bar and pick it up. Low and behold, his friends lay in wait to completely catch him off guard.

It was inspired by two great friends. Kate Baker and Suzanne Schalow of Cambridge Commons. Kate recently celebrated her birthday with a huge surprise party thrown for her by Suzanne. When people had found out about Todd's big iconic 40th, they were disapointed that they were not able to share his birthday with him.

In talking to David, we decided the best course of action was to "Bring Belgium to Todd." Todd really wanted to go back to Belgium for his birthday, but sadly we were just not able to afford it this time around. London was signifcantly cheaper so we went there instead.

The Publick House being the most well known Belgian Beer Bar in the US at this point, was the ideal location.

This was the menu for Todd's party. I sadly did not take pictures of this glorious spread, but I thought the menu should displayed.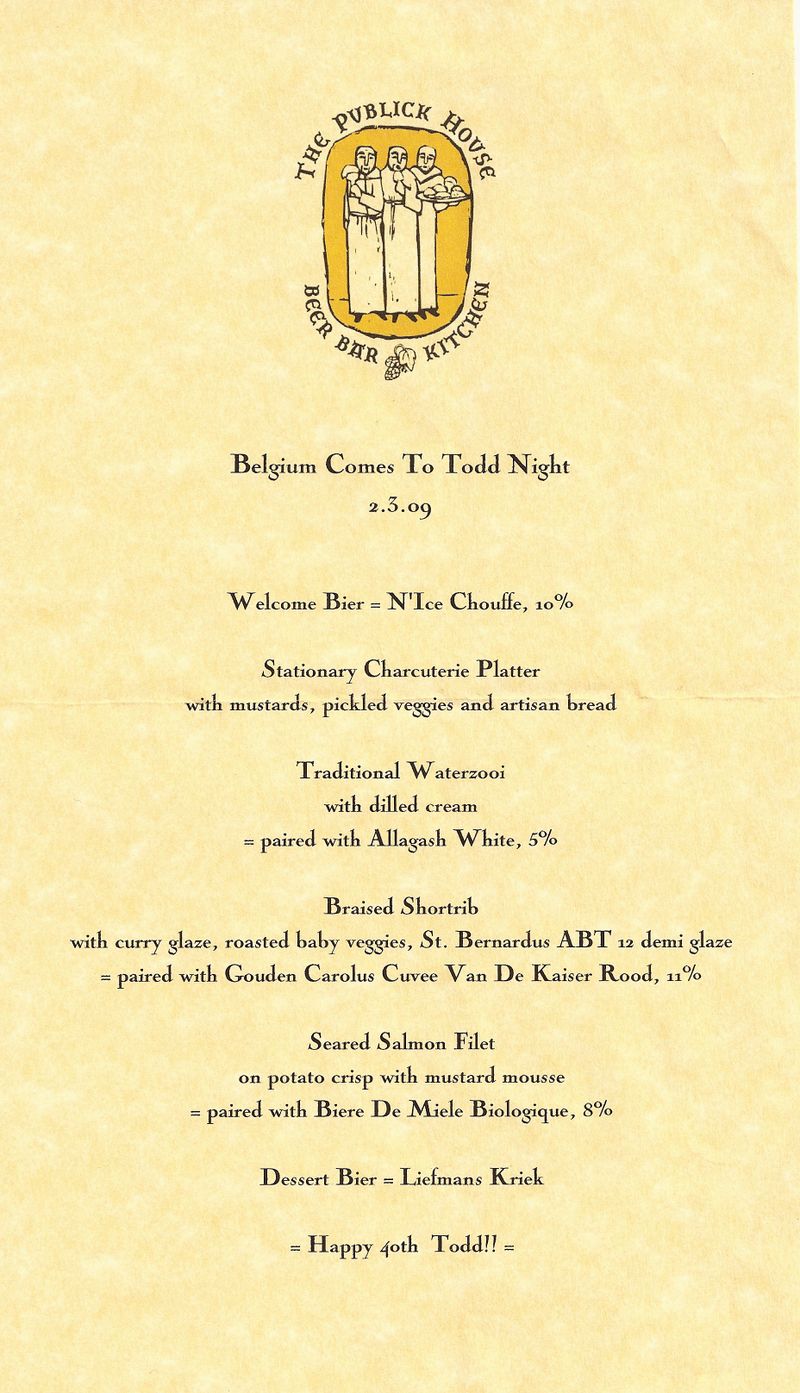 We also had two very delicious homemade cakes. A Ghiradelli chocolate pudding cake with white frosting, and a peanut-butter cake with milk chocolate frosting. These cakes were made by our good friend Honah Lee.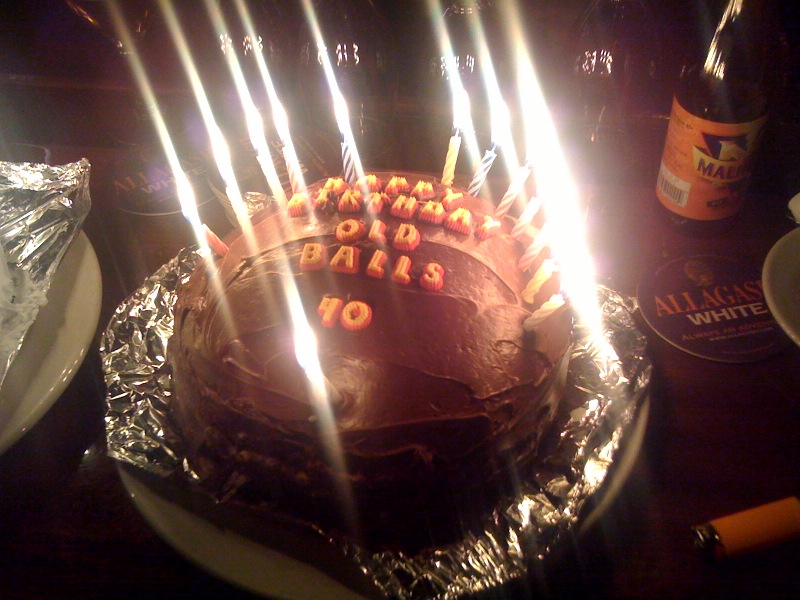 That is the milk chocolate and peanut-butter cake. "Old Balls" is my loving pet name for my "old" husband.